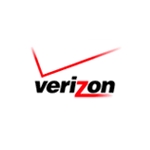 Verizon plans to launch a mobile over-the-top video offering this summer, said Fran Shammo, the company's executive vice president and chief financial officer, at the Deutsche Bank 2015 Media, Internet & Telecom Conference today, which was available as a webcast.
Shammo called the offering "Mobile First" and noted that it has been in development for four years. To gain the resources needed for the offering, Verizon made several acquisitions, including content delivery provider Edgecast, Shammo said.
Big Small Cell Plans
Verizon also plans to aggressively pursue small cell and distributed antenna system deployments as an alternative to building out new spectrum in some markets, Shammo said. The company made this decision after dropping out of bidding in certain markets in the recent AWS-3 auction, he said.
"At the prices of some markets we said we could build capacity for one third of what it is going to cost" if the company were to buy spectrum, he commented.
He cited Chicago as one of the markets in which Verizon did not win spectrum in the auction but instead plans small cell, DAS and in-building deployments.
Because of its aggressive plans for small cells and the like, Verizon doesn't anticipate a major decrease in capex as a result of software defined networking, Shammo said. This is a rather different attitude toward SDN than what we've heard from AT&T, whose CTO John Donovan has been evangelizing the company's transition into a software company.
Shammo also was less enthusiastic than counterparts at some other network operators on the topic of voice over Wi-Fi and Wi-Fi offload for cellular, arguing that hand-offs between Wi-Fi and LTE are not as seamless as they should be.
What Shammo was enthusiastic about was unlicensed LTE, which he positioned as a more viable alternative to Wi-Fi for boosting cellular network capacity.
"When you have unlicensed LTE with licensed LTE you can have a whole managed network between the two," he said.