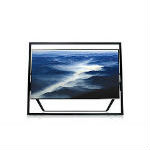 Nine additional pay-TV operators in the United States have joined SES's 4K Ultra HD trials, bringing the total companies participating to 30, according to the company.
Thirty operators with a total of more than 10 million subscribers now have entered 4K Ultra HD trials with SES. The nine new operators in the United States are Alliance Communications (which serves South Dakota and Minnesota); Cincinnati Bell (Ohio, Indiana and Kentucky); Douglas County Community Network (Washington); Hotwire (national reach); Midco (North Dakota, South Dakota, Minnesota, Wisconsin and Kansas); Midwest Video Solutions (Wisconsin, Minnesota and Illinois); Oneida Telephone Exchange (Illinois); Skitter TV (national); and South Dakota Networks (South Dakota).
"The turnkey SES Ultra HD platform is home to some of the largest and smallest cable and IPTV providers in the region, who are leveraging the scalability and reliability of satellite to differentiate themselves in a competitive market with the ultimate television experience," said Steve Corda, Vice President of Business Development at SES Video, SES's global media business unit, in a press release.
Three operators in the United States – Marquette-Adams Communications (Wisconsin), Highlands Cable Group (North Carolina) and EPB Fiber Optics (Tennessee) – are a step ahead and have initiated commercial services.
4K UHD Progress
According to research from the Digital Entertainment Group (DEG), 4K UHD TVs were present in 16 million U.S. homes as of the end of 2016. Some 10 million 4K UHD TVs – valued at nearly $10 billion – were sold in 2016, reports DEG. A compatible set-top-box or digital media player is also required to receive 4K UHD content.
In late March, SES said that the company and Verizon were entering a trial.  The trial involves delivery of UHD content over dedicated satellite bandwidth, an approach SES says provides higher quality than Internet-delivered 4K. The trial will help Verizon eventually offer the next generation of HD programming to Fios TV customers throughout the U.S.