Sponsored Content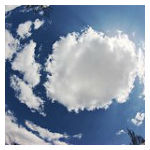 If you're the CTO of a cable provider, telco or ISP, chances are you've had some unpleasant conversations with your CEO regarding investing in phone services. Voice is still important to your business, but the costs, operational complexities and lack of vendor innovation in legacy networks don't align with today's market realities. TDM and VoIP 1.0 networks have reached an end of useful life and communication service providers (CSPs) need to change how voice is delivered.
CSPs can still capitalize on the large wireline voice opportunity — estimated at $71 billion in its transition to IP. Plus, phone services help in other ways – a 2016 Heavy Reading Survey indicates that 81 percent of North and South American CSPs view voice as driving adoption or growth of other services.
Legacy Voice Platform Risks
If you've built and maintained your own network or you've been using traditional hosted and white-label service providers, the underlying technology is obsolete and lacks the right cost profile and agility to remain competitive. CSPs need a new platform that addresses the growing opportunity to serve SMBs with hosted PBX and UCaaS as well as the proliferation of customer IP end points.
To remain competitive, service providers have two choices: (1) rebuild those networks and platforms with NFV technology (or white-label a solution based on it), or (2) outsource a cloud solution from a trusted third party.
Cloud voice platforms (CVPs) have emerged as the evolutionary path for CSP voice. The same Heavy Reading survey indicates there is strong interest in CVPs among cable companies, wireless and telcos, and Level 3 is seeing the same trend among our service provider customers.
Why a Cloud Voice Platform?
It's an easier path forward that eliminates capex, reduces operating expenditures, mitigates platform obsolescence and drives growth by bringing in new services rapidly. What's more, these platforms are available today as opposed to embarking on a 5-8 year network transformation journey. The cloud can transform VoIP economics and voice delivery for communications providers of all types. Look for providers who can check all of the critical boxes to deliver a leading cloud voice offering, including: large service footprint; excellent history of quality; virtualized web-scale software; a powerful feature set that addresses existing and future market requirements; and APIs that can facilitate automation and integration with CSPs' key business systems.
The Heavy Reading paper validates why change is needed in voice networks and highlights the benefits of moving to a cloud-based solution for next-generation VoIP.