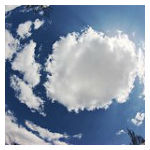 An acceleration in the pace of business automation will lead service providers worldwide to shed employees, and lots of them, in coming years if results of a survey of global sourcing professionals conducted at this year's Sourcing Industry Conference (SIC) in Dallas September 28-29 proves to be on the mark.
Hosted by high-tech market intelligence and advisory provider Information Services Group (ISG), one-third of SIC survey respondents said they expect ongoing automation of business processes in their companies will result in workforce reductions of more than 25 percent by 2020.
Nine of 10 survey respondents said they expect automation will result in some job losses in their organizations over the next five years. Just 4 percent said they expect no job cuts, while another 5 percent said they thought increasing automation would create more jobs.
The Service Provider Automation Survey
"Given the rise of process automation – essentially software bots that can perform repeatable tasks – and the future promise of cognitive computing and autonomics, these findings come as no surprise," Todd Lavieri, president of ISG Americas, Australia and New Zealand, was quoted in a news release. He added, though, that the results don't reveal the fact that many new jobs are being created to support the growth of the as-a-service economy.
The era of businesses shifting operations among countries to take advantage of cheaper labor – so-called labor arbitrage – is coming to a close, Lavieri continued. ¨A whole new era of digitized service provision[ing] is taking its place.
"That shift will create many benefits for our clients, as they transition to a digital state that is more secure, delivers more capabilities at lower cost, and continuously reveals new market opportunities and enables future growth."
Survey respondents said they expect their companies' largest internal investments will be directed towards making use of technological innovations to increase automated business processes. Mobile technologies and the Internet of Things (IoT) followed closely on companies' lists of investment initiatives.