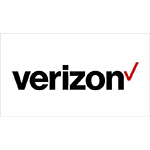 After being shut out of some segments of the machine-to-machine market during the time its network was based primarily on CDMA technology, Verizon is making major inroads in the m2m and Internet of Things (IoT) market, as an announcement from the company yesterday illustrates.
The company earned revenues of $495 million from IoT and telematics already this year – and said it would pursue a multi-pronged IoT strategy that includes a separate core network optimized for low-cost IoT devices based on the LTE Cat1 standard. The company also revealed plans to share a Big Data platform originally developed for its own use with customers, along with an IoT developer platform and agricultural, healthcare, the smart city and other IoT initiatives.
Verizon IoT Strategy: Cat1
IoT devices generally send relatively small amounts of information, requiring considerably less bandwidth than traditional cellular applications such as voice or Internet access. Today many IoT devices operate on 2G networks – and the most price-sensitive m2m developers designed products specifically for GSM networks because components were less costly than the components for CDMA, the 2G/ 3G technology used by Verizon. The home security industry, for example, for years relied on GSM carriers for cellular communications. Some carriers are making plans to shut down their 2G networks, however, causing the m2m industry to redesign its offerings.
The LTE Cat 1 standard appears well positioned to be an important element of new and redesigned IoT offerings. LTE Cat1 is designed specifically for low-cost applications, providing maximum throughput of 10 Mbps downstream and 5 Mbps upstream. According to Cat1 component manufacturer Sequans, Cat1 modules actually cost less than 3G modules. And now that Cat1 chipsets have hit the market, the IoT industry appears positioned for a major shift toward Cat1. In its announcement, Verizon said it had worked with partners to embed LTE chipsets in a wide range of connected machines to automate the provisioning process, thereby simplifying IoT deployments.
Verizon also notes in its release that this approach simplifies IoT deployments by eliminating the need to use Bluetooth, Zigbee or Wi-Fi base stations or gateways. Currently the relatively high cost of cellular modules has created a situation in which many IoT devices rely on short-range technologies for communications to a centralized base station or gateway, where traffic from multiple short-range devices is aggregated onto a single cellular link.
A carrier's traditional LTE network can be easily upgraded to also support Cat1 devices through software updates, Sequans says. Nevertheless, Verizon's IoT announcement notes that the company has built a separate core LTE network optimized for Cat1 devices.
Verizon did not immediately respond to Telecompetitor's request for additional information about that network in time for today's deadline. But considering that IoT applications tend to require short, frequent transmissions, it's likely that Verizon has fine-tuned the Cat1 core accordingly.
Big Data Analytics
As more IoT opportunities begin to take shape, some industry observers have noted that organizations adopting IoT technology will need a strong analytic platform to make sense of all the data collected – and major wireless carriers are sometimes cited as potential providers of such platforms. Pursuing that opportunity also is part of Verizon's IoT strategy, and the company has approach it in a manner that has worked for trendsetters like Cisco: Verizon developed a Big Data platform for its own use and, after proving it out internally, is now making it available to ioT customers on a multi-tenant basis.
Other elements of Verizon's IoT strategy announced yesterday include:
Creation of ThingSpace, a self-service web interface targeting IoT developers
The launch of three smart city offerings that leverage Verizon's network, cloud, security and IoT capabilities: Intelligent Video, Intelligent Lighting and Intelligent Traffic Management
A pilot of a Verizon agricultural platform at a California winery
A partnership with microcontroller supplier Renesas to enable IoT device manufacturers to embed Verizon IoT technology in their products
The anticipated launch of Verizon's Intelligent Track and Trace Solution, an offering targeting the pharmaceutical industry developed through a strategic relationship with rfXcel, in spring 2016
Additional pilots with Innova EV Car Share on college campuses