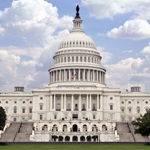 Word that the National Broadband Map needs fixing seems to have spread throughout the nation's capital. The latest initiative aimed at addressing National Broadband Map problems comes from the U.S. Senate in the form of the Broadband Data Improvement Act introduced by Senators Shelley Moore Capito (R-W.Va.), Brian Schatz (D-Hawaii), Jerry Moran (R-Kan.) and Jon Tester (D-Mont.)
As a fact sheet about the bill notes, there is "broad bipartisan consensus that the data the FCC collects is not sufficiently accurate or granular to pinpoint [broadband coverage] gaps or guide decision-making on where funds should be directed to support broadband buildout."
The proposed legislation would:
Require broadband providers to report service availability by submitting GIS shapefiles that indicate actual network coverage, completely updating or replacing the current Form 477 process. Currently an entire census block is considered to have broadband (and therefore ineligible for certain government funding) if just one home in the block has broadband available to it.
Establish a three-pronged data validation process that would include using feedback collected from the public using a feedback tool that would be integrated into the online mapping platform, acquiring third-party datasets on broadband availability that would be analyzed and compared against provider-reported data and targeting on-the-ground field validation of services in areas where public feedback and third-party data suggest the map is incorrect
Require the establishment of an ongoing, efficient and scheduled process through which the public and broadband service providers could challenge the map, and through which the FCC would resolve challenges
Require federal agencies to use the National Broadband Map to identify areas that remain unserved and track buildouts
Provide data submission assistance to minimize the burden on smaller service providers that may not have GIS capabilities
National Broadband Map Problems
We're likely to hear a lot more about shapefiles as the broadband mapping debate continues.
As James Assey, executive vice president for NCTA–The Internet and Television Association, explained at a Senate Broadband Caucus event on broadband mapping last week, a shapefile is akin to drawing around one's hand to make a turkey shape, only in the case of broadband shapefiles, the area drawn around is the area in which a service provider has broadband available. There was considerable consensus at last week's events that shapefiles were a good method for keeping track of where broadband is available – although shapefiles are seen as only part of the solution.
As Patrick Halley, senior vice president of advocacy and regulatory affairs for USTelecom–The Broadband Association, noted at the broadband caucus event, we also need to know "where are the locations underneath the shapefile." There are really two separate issues, he said – data and mapping. He noted, though, that there are many third-party data sources that could be used to help with obtaining the necessary information and that USTelecom is already using multiple data sources in the broadband mapping pilot it has undertaken in two states. He said USTelecom hopes to have recommendations from those pilots by the third quarter of this year, "hopefully sooner."