Sponsored Content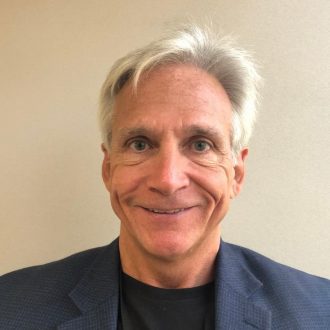 Phil Fine, Product Line Manager
National Information Solutions Cooperative (NISC)
Phil Fine has more than 25 years in communications service provider landline and wireless network and service management across telecommunication, multi-service, fixed wireless and innovative market spaces. He is a Product Line Manager at NISC working on home network management and the subscriber experience. His current focus is on leveraging in-network devices to meet the FCC compliance test requirements within the context of the USAC High Speed Universal Broadband (HUBB) and Performance Measures Module (PMM) programs.
2021 is here and time is of the essence for providers who participate in one of the FCC broadband grant programs to complete their plans to meet the FCC performance measurements and reporting requirements.
Providers who have received funding under Rural Broadband Experiments, Alaska Plan, A-CAM I and A-CAM I Revised are required to begin testing in 2021. Providers participating in CAF II, ACAM II, Rate of Return or New NY Broadband have until January 2022 to begin testing.
Since these FCC programs involve both detailed technical and new reporting workflows, it is critical for providers to consider solutions that are well integrated with their enterprise and provide an easy-to-use turnkey solution that ensures testing transits Internet Exchange Points (IXP) mandated by the FCC.
When selecting a solution for FCC compliance testing, the carrier should consider a vendor that not only delivers a stand-alone test execution tool but should consider an enterprise software vendor who can deliver a solution that integrates billing and mapping software with test execution software.
Furthermore, they should consider a solution that leverages Broadband Forum TR-069 standard customer premise equipment (CPE) devices that not only enable delivery of managed services, but that are also capable of executing speed and latency tests necessary to meet FCC requirements. Leveraging CPE that is already deployed in the network can help reduce the cost of compliance testing.
Avoiding Pitfalls
An infrastructure was developed by the Universal Service Administrative Company (USAC) to measure and report performance required to meet FCC compliance. This includes the reporting of regular progress on broadband deployment through the High Cost Universal Broadband (HUBB) process and performance reporting through the Performance Measures Module (PMM) compliance framework.
The FCC requirements will test your performance to specified Internet Exchange Points (IXP) during peak usage hours, not just your own access network. The compliance framework was designed to meet strict speed and latency requirements based on tests run quarterly for one week during busy hours of 6 p.m. to midnight. Speed tests run once per hour while latency tests must be run each minute of the testing period.
There are specific requirements to prove compliance, and the intricate nature of these requirements cannot be overlooked.
Integration with the Enterprise
When selecting a solution for FCC compliance testing, communications providers should consider a solution that not only offers a stand-alone test execution tool but also an enterprise software suite that can deliver a solution that integrates across all key platforms.
It's important that the solution selected should seamlessly integrate into the enterprise system, including billing and mapping software for site location identification, and for association of subscriber identity to active sites required for randomized test site location selection. While there are a number of stand-alone solutions on the market, there are few that combine data from mapping and billing with test execution to reduce the burden of coordinating data flow between the enterprise and test software, reporting and analysis tools.
Standards-Based Reporting with Ease & Accuracy
There are numerous devices in networks today that leverage the Broadband Forum TR-069 standards to provide a perfect test point from which to execute compliance testing. These devices implement TR-181 device model and TR-143 test specifications to support latency and speed testing, including gigabit testing soon to be required by carriers who are funded through the Rural Digital Opportunity Fund (RDOF).
An efficient reporting and testing solution should leverage network equipment already in place, avoiding the significant costs that additional customer premise equipment (CPE) hardware can bring.
The Time to Act is Now
Selecting an effective reporting and testing solution is critical to successfully reporting FCC compliance. NISC provides an intuitive, integrated and turnkey solution called NISC User Services System (USS), allowing your staff to schedule and report effortlessly to ensure your organization meets requirements. Visit NISC.coop to learn more or email uss.sales@nisc.coop to request a demonstration.