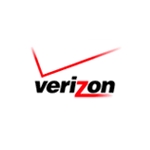 Ivan Seidenberg, CEO of Verizon, had some real interesting things to say at a recent Goldman Sachs investment conference. Many of his comments weren't unsual, referring to Verizon's continuing emphasis on wireless, video, and FiOS over the shrinking copper landline business. But some of his statements seem somewhat bizarre like, thanks to FiOS, "We don't look any different than Google." Really. Verizon, with its hundred years plus legacy is 'no different' than Google?
Saul Hansell reveals these unique Seidenberg  insights in his New York Times Bits blog. Seidenberg's premise was there's no sense trying to save the legacy copper network and everything it enables. Rather, companies like Verizon should continue down the path of wireless and FTTH defining their future. Of course it's somewhat easy to hold these views when you control both the largest wireless and largest FTTH network in the country. I suspect Qwest would look at it differently.
Perhaps some of Seidenberg's more provocative statements were his assertions that Verizon could "… begin to look at eliminating central offices, call centers and garages," and that he will move the company in that direction, and soon. Logic suggests Verizon will go in this direction — it's just somewhat shocking to hear a CEO publicly state it in such stark terms. Anyone care to get a CWA statement?