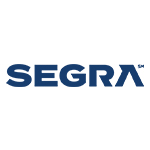 A new name on the regional fiber network scene has emerged as Segra was announced today as the new name and brand for the combined Lumos Networks and Spirit Communications. The two regional networks were combined as a result of the purchase of both by EQT Partners.
EQT, a European-based private equity firm, first acquired Waynesboro, Virginia-based Lumos Networks for $950 million back in February 2017. That acquisition was soon followed by a majority share acquisition of Columbia, S.C-based Spirit Communications in August 2017.
An integration of operations between the two began back in April 2018. Additional investments in fiber assets has led the new company to gain a presence in new notable markets including Raleigh, Greensboro, and Fayetteville, North Carolina, according to a press release.
The combined Segra operates a 21K route mile fiber network throughout a nine state footprint across the the Midatlantic and southeastern regions. The network includes 9K on-net locations, 6,800 FTTC locations,  and 44 data centers. Segra's product portfolio includes Ethernet, MPLS, dark fiber, data center services, IP and managed services, voice and cloud solutions.
"This new brand marks the official launch of a single company with a mission and a culture that are dedicated to providing winning solutions for our customers," said Segra CEO Timothy G. Biltz. "We are looking forward to the opportunities this gives us to better serve our customers, our communities and our employees."
The Lumos Networks name will remain though. The rural local exchange carrier portion of the new Segra will retain the Lumos Networks brand. That unit will continue to focus on its footprint in western Virginia, serving both residential and small business customers.
Rebranding of both Lumos Networks and Spirit Communications assets will take place over the next few months, according to the press release. No changes in customer service, rates and network coverage are expected.