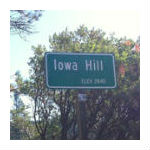 California RLEC Sebastian recently brought DSL and voice service to the community of Iowa Hill which previously not only lacked those services; it also has no electrical service. The community of about 250 people between Sacramento and Lake Tahoe traces its roots to the mid-19th century.
"During the gold rush, it was a hub of activity," said Stan Ekedahl, Sebastian's plant manager, in a recent phone interview.
Astonishingly, Iowa Hill was once under consideration to be the state capital. Today, like many isolated rural communities, it has many older residents—and they were becoming increasingly concerned about the lack of communications.
When the state of California created a grant program to extend telecommunications infrastructure to unserved areas, the local county applied and received a grant for $2.25 million to bring service to the community, explained Rhonda Armstrong, vice president of commercial operations for Sebastian. But the incumbent telco, one of the large nationwide companies, was unwilling to do the deployment.
Fortunately, Sebastian had purchased phone lines in nearby Foresthill, Calif. several years earlier and after arranging to annex Iowa Hill into its serving territory, Sebastian was able to take on the project.
"We built the network; we were the contractor," said Armstrong. After the network was built, the county turned the network over to Sebastian, which is now responsible for maintaining the infrastructure and which receives revenues associated with the network.
Because Iowa Hill did not have electricity, Sebastian's solution was to use two microwave hops—one from its central office in Foresthill to an area known as King Hill and another from King Hill to Iowa Hill. Because of the mountainous terrain, which hampers line of sight communications, it would not have been possible to use a single hop.
"We turned the microwave hop into a central office," said Ekedahl. Each microwave location has solar panels as well as a backup generator, which provides power if there is no sunlight for 30 days. Copper loops from each microwave location feed individual homes, drawing power from the site as if it were a traditional central office.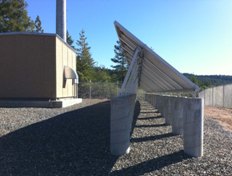 (Images courtesy of Calix)
DSL service traditionally is not powered from the central office but instead relies on power at the customer premise. But some people in Iowa Hill have their own generators, enabling them to get DSL service from Sebastian.
Sebastian's story is the latest example of a Tier 3 telco going the extra mile (in this case quite literally) not just to serve customers but to benefit local communities.