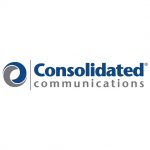 Searchlight Capital Partners plans to make a $425 million investment to acquire a 35% share of Consolidated Communications. The Searchlight Consolidated investment aims to accelerate Consolidated's fiber investment and return the company to revenue growth.
Searchlight is a private investment firm whose current telecom and broadband investments include Uniti Group and Ziply and whose previous investments included Electric Lightwave and GCI.
Consolidated focuses on Tier 2 and 3 markets and has been quite aggressive in upgrading customers to fiber broadband – a strategy that has fueled five quarters of broadband growth at a time when some providers have seen broadband declines. Revenues for second quarter 2020 were down 2.5% from the same quarter of 2019, however, due in large part to declines in voice, network access and business and wholesale revenues.
On a conference call to announce the investment, Consolidated CEO Bob Udell called the Searchlight investment a "transformational event for our company" and said it would enable Consolidated to make symmetric gigabit service available to more than half of its serving area.
The New England properties that Consolidated obtained when it purchased Fairpoint Communications present a particularly good opportunity, noted Consolidated Chief Financial Officer Steve Childers on the call. While only about 6% of locations in that footprint currently have fiber connectivity, that percentage will increase to 64% after a multi-year build is completed.
Udell and his team "have transformed Consolidated from a regional telephone company into a leading fiber operator in the U.S.," said Andrew Frey, partner at Searchlight Capital, in a press release. "We are excited to provide capital and also partner with the company to accelerate its investment in fiber, and help the company drive accelerating revenue growth."
Searchlight Consolidated Investment
The Searchlight Consolidated investment will occur in two stages, beginning with a $350 million investment that doesn't require regulatory approval to be followed by an additional $75 million investment when required regulatory approvals are obtained.
The investment also involves a refinancing deal that will improve Consolidated's debt position. Additional information about this and other financial details can be found in this press release.