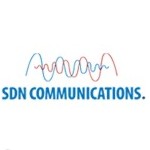 SDN Communications, a fiber network owned by 17 South Dakota independent telecom providers, continues to expand its reach with the news that it  will interconnect with two Minnesota broadband companies, the Christensen Communications Company of Madelia and Lismore Cooperative Lismore.
"These are strong independent telephone companies providing great services and value in their communities. In joining this network SDN manages, they become something bigger with more reach and they fill coverage gaps for this partner network," said SDN Vice President and Chief Operating Officer Mark Shlanta in a press release.
In addition to connecting with SDN, Christensen and Lismore will interconnect with six other southern Minnesota telephone companies and an Iowa provider with whom SDN already has partnered. The  six Minnesota companies are AcenTek (Houston), BEVCOMM (Blue Earth), Jaguar Communications (Le Sueur), KMTelecom (Kasson), Nuvera (New Ulm) and Woodstock Communications (Ruthton). The Iowa company is Communications 1 Network of Kanawha.
"This is a paradigm shift for us," said Brent Christensen, vice president and chief operating officer of Christensen Communications.  "Our customers used to be just local and didn't have to connect to areas outside our service territory. Now more of them are multi-location businesses with sites outside our footprint. Connecting into this network gives us the reach to better serve those multi-location businesses, making us more regional.
Rural Minnesota is a good example of how quickly things are evolving. In February and May, Calix announced that Emily Cooperative Telephone Company and Minnesota WiFi , respectively, are using its equipment. In August, TDS Telecom said it launched all-digital TV in Pequot Lakes in July and New London in June. In July, Consolidated Communications increased broadband speeds in its southern Minnesota service area.