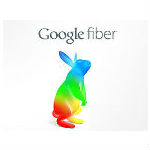 Google announced yesterday that San Antonio is their next Google Fiber market. With its 1.4 million residents, San Antonio is the largest city to date for Google's growing FTTH footprint. San Antonio joins a growing number of cities, including Atlanta, Nashville, Charlotte, Raleigh, and Salt Lake City, that have been selected as next up for the pioneering 1 gigabit service.
"From starting Bexar BiblioTech, the first all-digital public library in the U.S., to being named a leading city in cybersecurity, San Antonio has developed a thriving tech landscape," said Mark Strama, Head of Google Fiber, Texas in a blog post announcing the expansion. "With speeds up to 1,000Mbps, compared to the U.S. average of just 12Mbps (Akamai, Q1 2015), Google Fiber will further fuel the city's growth."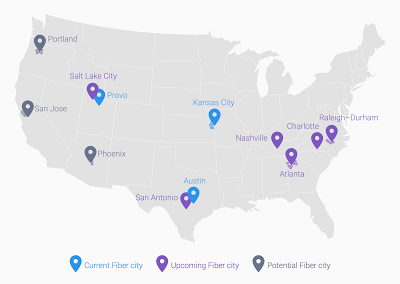 Google also has three cities with operational FTTH networks, including Kansas City, Austin, and Provo, Utah. San Antonio was announced as a possible Google Fiber market in 2014. That announcement also included Portland, Oregon; San Jose; and Phoenix as potential markets.
San Antonio now awaits a lengthy process of getting Google Fiber installed and operational.
"Soon, we'll enter the design phase of building our fiber network in San Antonio," said Strama. "We'll work closely with city leaders over the next several months to plan the layout of over 4,000 miles of fiber-optic cables—enough to stretch to Canada and back—across the metro area."
Google is learning first hand how difficult and challenging overbuilding markets with FTTH can be. It's led to frustration in some of their other markets, as the much anticipated gigabit service is slow to reach anxious would-be subscribers.
Google's announced intentions in Texas has led to other activity in the San Antonio region. AT&T says San Antonio is on its roadmap for GigaPower, its competing gigabit FTTH service. Regional provider GVTC has also embarked on a gigabit initiative in the San Antonio region.