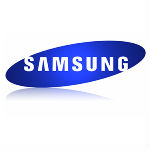 Samsung yesterday afternoon said it has reached an agreement to acquire LoopPay, developer of mobile payment technology that converts existing point-of-sale (POS) terminals into contactless receivers. LoopPay's approach to mobile payment has the potential to work with approximately 90% of existing POS terminals, the companies said.
In an announcement, Samsung Global Innovation Center Executive Vice President David Eun said a goal of the acquisition was to bring consumers "a mobile wallet solution that is not just safe and reliable, but also widely accepted at more locations than any competing service." He noted that LoopPay has "deep-rooted relationships with banks, card networks and merchants."
LoopPay calls its patented technology Magnetic Secure Transmission (MST).
The Samsung LoopPay Purchase
As one of the two device manufacturers, along with Apple, who together dominate the wireless device market, Samsung is throwing considerable weight behind LoopPay's technology.
But whatever mobile wallet technology the Samsung/ LoopPay pairing yields, it will face strong competition in a market where only one or two solutions are likely to survive long term.
Samsung rival Apple launched its mobile payment solution, dubbed Apple Pay, last fall after having lined up advance support from all three major credit card companies and numerous retailers. Already on the market at that time were at least two other solutions with deep pocket support, including Google Wallet and Softcard, a venture of several major wireless carriers originally known as Isis.