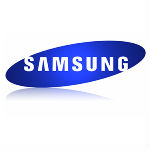 New 60-gigahertz (GHz) Wi-Fi technology developed by Samsung Electronics promises to boost speeds of existing consumer electronics (CE) devices five-fold. With the ability to transmit data as fast as 4.6 gigabits (Gb) or 575 megabytes (MB) per second, users will be able to transfer a 1 GB movie between devices in under three seconds. Streaming uncompressed high-definition video from mobile devices to TVs in real-time can be done easily and without any delay, according to a Samsung Electronics' press release.
"Samsung has successfully overcome the barriers to the commercialization of 60 GHz millimeter-wave band Wi-Fi technology, and looks forward to commercializing this breakthrough technology," Kim Chang Yong, head of DMC R&D Center at Samsung Electronics, was quoted as saying. "New and innovative changes await Samsung's next-generation devices, while new possibilities have been opened up for the future development of Wi-Fi technology."
60 GHz Wi-Fi
Samsung Electronics' new 60 GHz Wi-Fi conforms with the IEEE 802.11ad wireless standard. In contrast to existing 2.4 GHz and 5 GHz technologies, maximum speed is maintained by "eliminating co-channel interference, regardless of the number of devices using the same network," Samsung highlights. The innovation effectively eliminates the gap between actual and theoretical Wi-Fi data transfer rates. According to Samsung, it "exhibits actual speed that is more than 10 times faster than that of 2.4 GHz and 5 GHz Wi-Fi technologies."
 The weakness of 60 GHz Wi-Fi signals has been a barrier to commercialization, "as millimeter waves that travel by line-of-sight [have] weak penetration properties and [are] susceptible to path loss, resulting in poor signal and data performance."
Samsung Electronics' inventors were able to resolve these issues by using "millimeter-wave circuit design and high performance modem technologies," as well as by "developing wide-coverage beam-forming" antennas.
Samsung also enhanced overall signal quality by developing "the world's first micro beam-forming control technology," which "optimizes the communications module in less than 1/3,000th" of a second. Not only that, Samsung inventors also developed the first means of allowing "multiple devices to connect simultaneously to a network."
As is the case with 2.4 GHz and 5 GHz, the 60 GHz band is unlicensed spectrum around the world, Samsung noted. Commercialization is expected by early 2015. The company plans to make use of the new, super-fast Wi-Fi technology across a wide range of products, including audio visual and medical devices, as well as telecommunications equipment and across company initiatives including Samsung Smart Home and the Internet of Things.