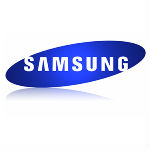 Samsung believes the next generation of 5G wireless technology could be commercialized as soon as 2020, now that the company has successfully demonstrated antenna technology it believes will be critical to obtaining ultra-high-bandwidth communications using cellular networks.
The goal would be to dramatically increase the amount of bandwidth available to consumers, but achieving that is expected to require a broad frequency band.  That requirement has driven interest in using the millimeter wave Ka band and in using an adaptive antenna array that will work across a broad range of frequencies.
Samsung said today that it has developed an adaptive antenna array capable of transmitting data in the millimeter-wave band at a frequency of 28 GHz at a speed of up to 1.056 Gbps over a distance of up to two kilometers. The technology uses 64 antenna elements and, according to Samsung, can be a viable solution for overcoming the unfavorable propagation characteristics traditionally associated with millimeter-wave bands.
In a blog post about the new development, Samsung said it believes its research will trigger the creation of international alliances along with new mobile apps such as 3D movies and games, real-time streaming of ultra-high-definition content and remote medical services.
Recently there has been considerable interest in using millimeter wave technology to offload data from mobile networks over relatively short distances.
Samsung's announcement comes at a time when carriers in many parts of the world have not yet deployed 4G technology using LTE or WiMax. Several U.S. carriers are in various stages of deploying LTE and a few are beginning to get serious about deploying LTE Advanced, an upgrade that boosts the amount of bandwidth that can be supports on 4G LTE networks.