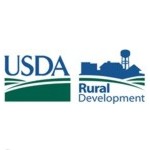 The U.S. Department of Agriculture's Rural Utilities Service has begun accepting RUS broadband loan applications for fiscal year 2018. For years, the program has provided low-interest loans for broadband network construction and is currently operating based on parameters established in the 2014 Farm Bill. There are some changes to the RUS broadband loan application process effective immediately, however.
The minimum and maximum loan amounts that applicants can request have been raised to $100,00 and $25 million, respectively. In addition, the RUS has revised the definition of broadband service and broadband lending service. Those definitions are now identical and are set at 25 Mbps downstream and 3 Mbps upstream, which means that applicants will be eligible for funding for areas lacking 25/3 Mbps service and will be required to deploy service at speeds of at least 25/3 Mbps in areas for which they receive funding.
Importantly, the RUS is also taking a new approach to the loan application period and to how applications are selected to receive funding.
RUS Broadband Loan Applications
Traditionally, RUS broadband loan applications have been accepted only during specific time windows, but the agency now plans to accept loan applications on a rolling basis through September 30.
"Based on a review of the applications submitted since the implementation of the 2014 Farm Bill, RUS has determined that the use of application windows has not effectively supported the agency's mission to finance improved broadband service in rural areas," said the RUS in a notice published in the Federal Register yesterday.
Applications will be processed on a first come, first served basis and every 90 days the RUS will conduct an evaluation of the submitted applications. During the evaluation, applications will be ranked based on the percentage of unserved households that the applicant proposes to serve.
"[E]ligible applications that propose to serve a higher percentage of unserved households will receive funding offers before other eligible applications that propose to serve a lower percentage of unserved households," the RUS wrote. "Loan offers are limited to the funds available at the time of the agency's decision to approve an application."
The changes to the RUS broadband loan program, aimed at financing improved broadband service in rural areas, are the latest example of a broad policy push toward improving broadband availability in rural areas. Other examples of this push include a recent $540 million increase in the Universal Service Fund and a wide range of proposed legislation.