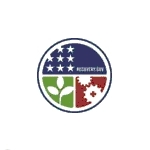 The Rural Utilities Service (RUS) said late last week that it received 776 applications in the second round of broadband stimulus funding requesting nearly $11.2 billion. The RUS was given a total of $2.5 billion to administer in two funding rounds and awarded less than half in the first round.
The total number of applications was down from the 1230-plus the agency received in the first funding round. But that's not surprising, considering changes in application rules. In the first round applicants were allowed to submit the same application to the RUS and the National Telecommunications and Information Agency (NTIA), which then determined which agency—if either—would grant the award. In the second round, an individual application could go to only one agency.
The NTIA received 867 applications in the second round, down from 1090 in the first round. While all RUS applications are for infrastructure projects, only 355 of the NTIA applications in this round–totaling $8.4 billion–were for infrastructure projects.
In the second round the NTIA is focusing on broadband infrastructure projects that connect community anchor institutions, while the RUS focuses primarily on last mile projects aimed at reaching end users. All NTIA awards are in the form of grants, while the RUS can make awards that involve a combination of a grant and a loan. It would appear the odds of an individual infrastructure project receiving funding from the NTIA in this round are better than the odds of being funded by the RUS, as the NTIA still has approximately $2.35 billion available for infrastructure awards.
Among the largest carriers, only those who previously announced plans to apply in this round have done so. Neither AT&T nor Verizon nor any major cable or wireless company will be found on the applicant list. But as previously announced Qwest, TDS Telecom and Windstream made applications, as did Iowa Telecom.
Many applicants were small incumbent telcos and organizations that apparently were created with the goal of applying for broadband funding. Among all the last mile applications, FTTH appears to be the most popular last mile broadband technology.