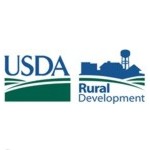 The U.S. Department of Agriculture's Rural Utilities Service this week announced it has awarded loans totaling $26 million to two rural telecom companies.
In the announcement, the USDA also took the opportunity to note that it "remains focused on carrying out its mission, despite a time of significant budget uncertainty."
The loans included $20.8 million to Montana-based InterBel Telephone Cooperative to complete a fiber-to-the-premises network and $5.2 million to Nebraska's Hartington Telecommunications Co. to replace copper with fiber-to-the-home technology.
"These loans will provide the necessary telecommunications services essential for rural economic development," said Agriculture Secretary Tom Vilsack in today's announcement. "Broadband offers rural communities greater access to educational, health care, business and social services and opens the door to increased global competition."
The budget uncertainty that the announcement references apparently relates to the across-the-board budget reductions mandated under the Budget Control Act. The USDA in the announcement pledged to implement sequester budget reductions in "a fair manner that causes as little disruption as possible."
But the USDA could just as easily have been referencing the uncertainty surrounding rural broadband investment now that the FCC has put in place an unpopular methodology for limiting Universal Service program disbursements. A recent survey of small telcos showed that many had cancelled or postponed network investments because of such uncertainty.
As this week's USDA announcement illustrates, however, there are at least a few small rural telcos that are willing to make network investments, despite the regulatory uncertainty.