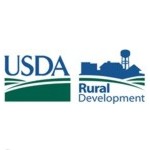 Just weeks after completing the award process for the broadband stimulus program, the U.S. Department of Agriculture's Rural Utilities Service has announced nearly $247.9 million in loans to rural carriers through the telecommunications infrastructure loan program. The announcement included 12 loans in 11 primarily western and midwestern states, ranging in value from $8.6 million to $38.8 million.
 "These loans help provide the level of financial assistance required to deliver healthcare, educational, social and financial services to benefit rural economies," said Agriculture Secretary Tom Vilsack in the announcement.
The telecommunications infrastructure loan program has a budget of $690 million for fiscal year 2010 to fund facilities and equipment for upgrades, expansions, maintenance and replacement of rural networks. The USDA said the loans announced this week will finance over 16,000 miles of fiber-to-the-home network infrastructure.
Because it has considerable experience in evaluating telecom infrastructure projects, the RUS also said this week it wanted share information and expertise with the FCC with the goal of helping the FCC to implement Universal Service program reforms proposed in the National Broadband Plan. Like other lenders to small telcos, the RUS has a vested interest in helping to ensure that there is a level of predictability to the government subsidies that go to 99% of RUS borrowers.
Shirley Bloomfield, CEO of the National Telecommunications Cooperative Association, immediately voiced support for the offer from the RUS. "Their efforts help ensure the FCC is fully aware of the impact the NBP could have on the ability of rural small business entrepreneurs to recover their costs–and by extension to repay their RUS debts," she said in a statement.  "The USDA's decision to weigh in on the matter highlights the need for the FCC to address some of the more troubling elements of the NBP, to ensure that robust broadband becomes and remains a reality for rural America."
A full list of the RUS loan recipients announced this week can be found here.