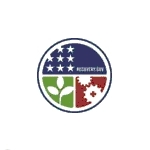 RUS announced the final round one broadband stimulus funding project today, with Reservation Telephone Cooperative receiving  $21 million in grants and loans. All future broadband stimulus funding from RUS will come from subsequent funding rounds. The second round application window closed on March 29th.
Reservation Telephone will receive a $10.95 million loan and a $10.95 million grant to provide service in the remote and rural areas in and around the Fort Berthold Indian Reservation.
RUS announced that to date "$1.067 billion has been invested by USDA through the Recovery Act for 68 broadband projects. Together, the projects will make high speed Internet available to an estimated 529,000 households and 96,000 rural business and public facilities across 31 states, one territory and 17 tribal lands and predominantly Alaska Native regions." This data only includes funding provided by RUS under the broadband stimulus program. The NTIA also funded numerous projects under the program.
Round two applications are now under review and "will be announced before the end of the 2010 fiscal year."