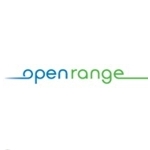 Numerous reports indicate that rural WiMAX operator Open Range is in serious trouble. The company has apparently told most employees they will be laid off and they are potentially looking for a buyer. Colorado based Open Range operates a WiMAX-based broadband wireless network that had plans of operating in 546 rural markets, across 17 states, covering 6 million people. The company received $267 million in RUS funding through the broadband loan program (not the stimulus program). They also received commitments for $100 million in additional private financing.
Open Range's troubles were first reported by FierceWireless. Follow on reports suggest that Open Range may be trying to sell itself, which could be quite complicated.
Launched in 2004, Open Range was in the middle of building out their entire network, and according to the Denver Business Journal, currently operates in 140 markets across more than 12 states, with 20K customers. The root of these troubles is not known. Open Range hasn't commented yet.
Just recently, Open Range announced they would shift their technology focus to 4G LTE, through a partnership with LightSquared.
The drama associated with Open Range is coming at very interesting time. Certain advocates for rural telecom regulatory reform point to companies like Open Range as examples of operators who should be included in the rural broadband mix, rather than just legacy rural telcos. That view certainly helped push through the $267 million RUS broadband loan, one of the largest in that agency's history. Should Open Range fail, I suspect the debate around who is best equipped to serve rural markets with broadband will get even more interesting.