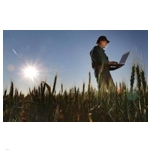 Two rural telecom industry groups are asking Congress to pass legislation that would impose a 180-day time-out on the implementation of reforms to the Universal Service program.
"It is more important than ever for members of Congress to ensure that specific reforms of the USF high-cost program are not a disincentive for investment by rural carriers in broadband infrastructure," said the Rural Independent Competitive Alliance (RICA) and the Rural Broadband Alliance (RBA), in a press release issued yesterday.
RICA represents small rural telecom carriers that offer competitive services. The RBA also represents small rural carriers and was formed in 2010 with the specific goal of opposing the FCC's National Broadband Plan. The plan to transition today's voice-focused Universal Service program to a Connect America Fund focused on broadband was originally proposed in the National Broadband Plan.
The RICA/RBA press release had harsh words for outgoing FCC Chairman Julius Genachowski. "Because the FCC has not taken the issue more seriously, the burden falls on members of Congress, like you, to pick up the pieces left by the outgoing FCC Chairman and protect the interests of rural consumers and promote economic recovery in rural parts of our state[s]," the release said.
RICA and the RBA also argued that state regulators should have the opportunity to weigh in on Universal Service rule changes through their participation on the Federal-State Joint Board.
This isn't the first time the RBA has played the role of provocateur. The organization was highly critical when established rural carrier groups submitted a plan for the Connect America Fund in a joint filing with USTelecom, an organization whose membership includes the nation's largest price cap carriers.