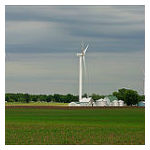 A typical small rural telco gets less than half of its revenue from end users, according to financial data collected by the Telergee Alliance – a group of accounting firms that specialize in rural telecom. On average, small rural telcos get about 45.2% of revenues from end users, with the remainder coming from state and federal Universal Service programs (25.7%), interexchange carriers (18.4%) and other sources (7.2%). The numbers come from the 2015 Telergee Benchmarking Study, which is based on data for 2014. The numbers don't add to 100% because Telergee defines a typical or average company as the median company in each revenue category.
"Industry-wide, about half of revenue is from subscribers," said Chris Skidmore, senior manager in the communications and media practice for Telergee member firm Moss Adams LLP, in an interview with Telecompetitor. "The rest of the revenues are susceptible to regulatory change and FCC rule-making – and the interexchange carrier portion is susceptible to heavy lobbying by powerful carriers."
For years, Telergee firms have compiled financial data from clients into an annual — and anonymous – report. This year's report was based on responses from 197 companies – a substantial portion of the nation's 800 or so small rural telcos. As in previous years, Moss Adams was responsible for creating the benchmarking report. This year, for the first time, the report broke down revenues into the categories referenced above.
Small telcos' reliance on subsidies and inter-carrier compensation is of particular concern now that the FCC is in the process of phasing out the traditional Universal Service program and transitioning inter-carrier compensation to a rate of $.007 per minute – a small fraction of what carriers collect today. (The telcos' revenues from inter-exchange carriers are comprised primarily of inter-carrier compensation and revenues from special access circuits.)
Rural Telecom Diversification
To address this situation, many rural telcos have attempted to diversify their revenues and have branched into other lines of business. Telergee tracks results for four of the most common such services that telcos have been offering – Internet, video, wireless and competitive local exchange carrier (CLEC) — and as Skidmore noted, what those results illustrate is that while some of those lines of business are quite profitable, others may not be a good fit for small telcos.
Broadband Internet, offered by virtually all rural carriers, is a logical service for those carriers and one that has yielded positive results. The typical small telco's Internet customer base was up 3.5% from 2013 to 2014 and Internet revenues were up 4.4% over the same period, according to Telergee. Skidmore cautioned that customer growth is likely nearing a saturation point, but fortunately another trend is also fueling growth.
"There is a movement toward higher speeds," said Skidmore. Customers are finding that traditional 1.5 Mbps service isn't fast enough when various family members are streaming movies and other content, he said.
Rural telcos clearly recognize the importance of broadband, Telergee's research suggests. The telcos' network investment increased for 2014 after two  years of decline.
Video is another commonly offered service for rural telcos, with 130 out of 197 in Telergee's study offering either IPTV or traditional cable TV. But the economics of video service are considerably less positive than for broadband Internet. Video customer growth was virtually flat between 2013 and 2014, according to Telergee. And although video revenues were up 5.6%, that was largely because companies had to increase prices to help cover increased content costs, Skidmore said. Margins were slim, with the median company's video business actually operating at a loss.
Some rural telcos believe they have to offer video to help sell bundles that include Internet access. But the prospects for increasing video profitability seem slim. Moving to more of an over-the-top delivery model might help somewhat, but doesn't reduce the high cost of certain types of content.
Wireless and CLEC Offerings
Two less commonly offered services offer promising and unpromising examples of markets that rural telcos might enter as they seek to diversify.
Just over a quarter of telcos participating in this year's Telergee study (54 out of 197) offer wireless service – and the aggregate numbers paint a highly unpromising picture, as wireless expenses represented 99.9% of wireless revenues for the median carrier in this market. Skidmore attributes this break-even performance level to the fact that some respondents offer wireless only on a resale basis – a notoriously low-margin business.
Wanting to get a more accurate picture of the business for companies that operate their own wireless networks, Skidmore isolated the top 15 of the 54 companies offering wireless service – all of whom have more than 1,500 customers. The numbers for the top 15 companies are somewhat better than for the average small telco, but they still raise concerns for Skidmore.
In comparison with the average small telco that earns $86 annually in high-cost USF support for its wireless business, the larger companies earn $232. And while roaming revenues represented 18.5% for the typical small telco's wireless revenues, that percentage was higher for the larger carriers, Skidmore said.
The upshot is that while the 15 largest carriers have better wireless margins than the smaller companies, those margins are highly dependent on USF and roaming revenues – and as Skidmore noted "Some sources of support are ongoing, but if you don't have that, you're struggling. It's very difficult to get to a critical mass of subscribers to generate enough revenue . . . to cover costs."
For these reasons, Skidmore said wireless is "clearly not something a traditional rural telco can do; they can't make it profitable."
Skidmore noted, however, that there are some potentially lucrative opportunities for small telcos as wireless becomes increasingly important to the industry: Those opportunities involve providing backhaul to larger carriers' cellsites.
The CLEC business also shows strong potential for rural telcos. Twenty-nine percent of companies in the 2015 report offer CLEC services – about the same as for last year's report and an increase from 26% in the previous year. And margins for that business were up 7% after increasing 5.8% in 2013.
"If you're going to diversify, CLEC is a key business," said Skidmore. "We're seeing more companies decide to go outside their territory to find more customers. They usually start with denser areas and work out. They will go to metro markets first." Skidmore attributes the growth in CLEC margins, in part, to more companies entering the market and "grabbing high-performance business customers" – the vaunted low-hanging fruit.
Despite the challenges in some lines of business, diversification will be key for small rural telcos as traditional revenue sources gradually evaporate. It will be interesting to see next year's Telergee report to see how much progress the telcos are making.
Image courtesy of flickr user Tom Gill.