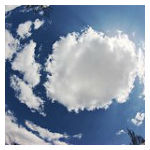 The announcement this week that several rural midwestern telcos have increased their investment in cloud platform provider Appcore is a good example of the kinds of moves small telcos are making to find new lines of business to replace dwindling voice revenues.
As Appcore President Jeff Tegethoff explained in an interview, Appcore's business model is to provide a turnkey cloud computing platform that the company sells through other companies including telcos.
"We believe computing is the next utility — and phone companies understand how to deliver a utility," said Tegethoff.
Rural telcos' latest investment in Appcore is part of a six million dollar funding round that also included unnamed private investors. Previously local telcos and Broadhorn Capital invested a total of five million dollars in the company, which was founded in 2008.
Rural telco investment in Appcore was spearheaded by Iowa telcos Interstate Communications and Omnitel Communications. Tegethoff said rural carriers' investment in Appcore came about after some of them participated in a beta test of the Appcore offering several years ago. When Appcore asked them to invest they took him up on the offer and persuaded some other rural telcos to join in.
Appcore, which is headquartered in Iowa, operates a Des Moines data center as well as data centers in San Francisco, Atlanta, Hong Kong, Singapore and Manila. "Twenty-five percent of our business is in Asia," Tegethoff noted.
He noted, however, that telcos are encouraged to deliver Appcore's service from their own data centers, often using space freed up in a central office as a result of equipment modernization. That approach supports an important Appcore value proposition — to enable end user organizations to "connect locally but compute globally," said Tegethoff.
Appcore pursued telcos as channel partners because the company was impressed by telcos' ability to continually expand the products offered to their customer base – adding long distance, IPTV and other offerings over the years. "The reason they've been around so long is that they're really good at leveraging their network," Tegethoff said. "This is another product they can deliver through their existing network and customer base."
Not all of Appcore's carrier customers are small companies. Customers also include "some of the largest telecom companies in the world," said Tegethoff. The new funding, he said, will be used to expand sales in North America and Asia and for product development.
Investing in key strategic suppliers is a logical move for telcos to make as a means of influencing the supplier's ongoing strategy and helping to ensure the supplier's success, as well as offering an opportunity to share in that success. Perhaps we'll see more moves of this kind on the part of small telcos as they seek more ways of diversifying their revenue base.
Image courtesy of flickr user JanneM.