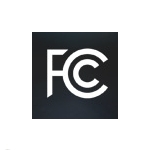 In comments filed with the FCC on Friday, rural telco associations asked the commission to minimize changes to today's Universal Service program as that program transitions from voice to broadband. The filing was made as part of the reply comments process for the notice of proposed rulemaking that accompanied the Connect America Fund order adopted in October.
In particular, the rural associations—including the National Exchange Carriers Association, the National Telecommunications Cooperative Association, the Organization for the Promotion and Advancement of Small Telecommunications Companies and the Western Telecommunications Alliance—recommended that:
"The record in this proceeding shows that the FCC should allow the impacts of its recent order to be implemented and understood before making even more cuts to Universal Service support," said NTCA CEO Shirley Bloomfield, in an announcement of the filing. "On issues from lowering rates of return to extending untested models, there is little support and even less evidence to justify moving forward. The FCC should turn its attention instead to creating a truly sufficient and predictable Connect America Fund for all rural consumers."
Friday's filing holds few surprises, as the reply comments largely echo what rural carrier associations said in their initial comments in response to the Connect America Fund NPRM, as well as what they said in a letter to Agriculture Secretary Thomas Vilsack urging him to file similar comments.