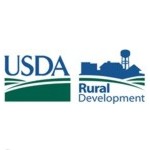 The U.S. Department of Agriculture's Rural Development unit on Friday announced grants and loans for a range of rural communications service providers to be used for broadband build-outs.
The funding came in three different forms, with five companies receiving funding through the traditional telecommunications infrastructure loan program, one receiving funding through the broadband loan program and six receiving grants through the Community Connect program.
The traditional telecommunications loan program was originally designed to support the build-out of voice networks but now requires that any funded network facilities also support broadband. Some people have questioned the future of that program, which offers low-interest loans to incumbent telcos, because traditionally the USDA relied on telcos receiving predictable payments from the Universal Service program to help re-pay the loans and those payments are no longer so predictable.
But Friday's announcement demonstrates that such uncertainties have not yet prevented the rural loan program from continuing.
The smallest telecommunications loan announced today was $2.6 million to Mid-Plains Rural Telephone Cooperative for a gigabit Ethernet-based fiber network in Texas. The largest telecommunications loan was $10 million to California's Kerman Telephone Company for a fiber-to-the-home (FTTH) network.
The broadband loan program specifically targets broadband projects and is open to non-incumbents. The one broadband loan announced last week went to Consolidated Enterprises in North Dakota for $68.9 million for a FTTH network.
The Community Connect program offers grants to help cover the costs of bringing broadband to public computing centers. The smallest grant announced last week was $289,000 to MTPCS for computing centers and cellular networks to provide broadband services in Louisiana and Pennsylvania. The largest grant was $1.5 million to Scott County Telephone Co-operative for a fiber-to-the-premises network and computing center in Virginia.
Here is a full list of USDA funding recipients announced Friday, including public television stations that won grants to assist with the digital television transition.