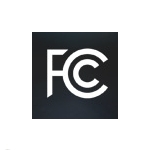 In comments filed with the FCC yesterday, four rural telco organizations urged the commission not to adopt certain Universal Service reforms proposed in a notice of proposed rulemaking (NPRM) released late last year.
In an announcement issued yesterday, the rural telco groups argued that Universal Service reforms adopted thus far for rural carriers "have consisted entirely of caps, cuts and phase-outs to cost recovery components."
The groups urged the FCC to focus on developing "sufficient, predictable and meaningful" Universal Service and inter-carrier compensation (ICC) mechanisms to support broadband services in areas served by rural carriers.
Filing the 345-page joint comments were the National Exchange Carrier Association, the National Telecommunications Cooperative Association, the Organization for the Promotion and Advancement of Small Telecommunications Companies and the Western Telecommunications Alliance. In the comments, the groups ask the FCC at a minimum to provide Universal Service support for "stand-alone broadband offerings, middle mile costs and conversions to IP-enabled switching."
The references to broadband and middle mile costs are not surprising. Rural telcos have argued for years that Universal Service should help cover those costs. Today's voice-focused Universal Service program already covers some IP switching costs—but as the program transitions to focus on broadband rather than voice, it's not surprising that the rural groups want to confirm that policy will continue—especially now that the FCC has clearly indicated that it is eager to see service providers exchange voice traffic directly in IP format.
The organizations also argued that the FCC should:
Refrain from applying broadband-specific performance requirements and other "burdensome obligations" on rural carriers until it has determined specific broadband support mechanisms
Defer any changes to the interstate rate of return until Universal Service and ICC reforms are implemented
Avoid phasing out support in areas with unsubsidized competition or otherwise modifying service area boundaries until clear procedures are in place
Decline to use quantile regression methods to limit reimbursements of capital and operating expenses
"In these comments we call upon the FCC to eliminate lingering regulatory uncertainty, fulfill the core statutory objectives of universal service, provide a robust, sufficient and predictable Connect America Fund for consumers served by rural carriers, and ultimately allow those carriers to get back to the business of investing in networks and delivering affordable, high-quality services to consumers," said NTCA CEO Shirley Bloomfield in the announcement.
The rural groups are not relying on their own persuasive powers in attempting to influence FCC actions on Universal Service reform, however. Last week, the NTCA, OPASTCO and the WTA sent a letter to Agriculture Secretary Jonathan Vilsack asking him to escalate rural telco concerns about proposed Universal Service reforms with the FCC.