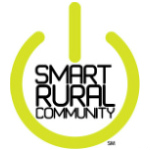 This week at the Rural Telecom Industry Meeting and Expo, NTCA previewed the latest chapter of their Smart Rural Community program. The initiative intends to add a Gigabit community certification program to this rural broadband program, which aims to foster economic and community development activity tied to the rural broadband networks built and maintained by NTCA members.
Rural Gigabit Certification
NTCA CEO Shirley Bloomfield announced the new Gigabit focus of the program during her association report, citing the growing awareness and importance of Gigabit.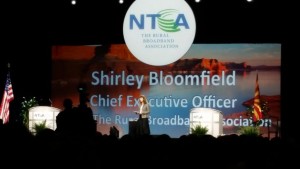 "It will represent the third leg of our Smart Rural Community initiative, which also includes a successful awards program (that has awarded more than two dozen companies across the country) and a collaboration challenge that awarded $25,000 in grants to three companies," said Laura Withers, NTCA Director of Communications, in an emailed statement to Telecompetitor.
Details about the Gigabit certification program will be announced in the coming months. "The certification program will recognize companies that have built networks capable of supporting a Gig through a self-certification process," said Withers. "Upon certification, companies will receive tools to help them publicize their status with legislators and community members."
Grant recipients were also announced at RTIME. They will receive funding to assist in the "… development of broadband-enabled solutions for their communities." The initial grant recipients and their respective projects include:
Copper Valley Telecom (Valdez, Alaska), which is partnering with the Copper River School District to provide DSL scholarships that enable increased participation in the district's online learning program.
Gardonville Cooperative Telephone Association (Brandon, Minn.), which is partnering with Knute Nelson Home Care and Hospice to install wireless Mi-Fi systems that enable vital-sign monitoring and social connectivity for underserved patients.
Waitsfield and Champlain Valley Telecom (Waitsfield, Vt.), which is partnering with local business leaders to provide a downtown Wi-Fi network to more than 100 local businesses.
NTCA launched the Rural Smart Community program in 2013 and has recognized several of their members in the past two years. Rural broadband service providers are selected by a committee of rural focused organizations tapped by NTCA.
Some of these recognized companies recently sat down with policy makers at the White House  to discuss the impact that broadband can have in rural America.