Sponsored Content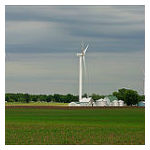 There has been notable progress in expanding rural broadband, with both federal and state regulators taking steps to address the digital divide through legislative and funding actions. While these actions are encouraging, the United States still has a considerable amount of work to do to close the urban-rural divide and ensure that people have access to robust broadband services wherever they live and work.
The FCC's 2018 Broadband Deployment Report illustrates this problem well. One key data point shows that 68.6% of people living in rural America have adequate access to both fixed and mobile broadband services, as opposed to 97.9% of Americans in urban areas. And while much of the discussion focuses on an urban-rural divide, there is also a divide within rural territories, with some areas receiving excellent broadband delivered by community-focused providers and cooperatives, while other nearby rural areas do not.
This reality reveals the need for more action, and rural electric cooperatives (RECs) present an excellent option to help solve this problem. In fact, many RECs are already addressing the digital divide and building robust fiber networks to bring broadband to life in their communities – just as they brought electric services to rural America many decades ago.
Perfectly Positioned
Rural electric cooperatives are uniquely qualified to make meaningful progress toward expanding the reach of broadband access. Cooperative values make adding broadband services a natural extension of their commitment to serve the community.
Additionally, RECs already have many skills and assets that favor expansion into broadband, including:
Network Assets – a utility has many assets that broadband networks require such as fiber backbone, poles, rights-of-way, substations, pedestals, buildings, and trucks/vehicles.
Skills and Knowhow – operating an electric network enables skills and know-how that translate well into building fiber optic infrastructure and offering broadband access.
Customer Relationships – established billing relationships with customers provides a captive and engaged audience for broadband services.
Government and Community Relationships – building broadband networks often involves close collaboration with local governments, and RECs can leverage long-standing government and community relationships for that purpose.
Location – as RECs typically already serve these rural markets, proximity challenges are non-existent.
RECs also possess and live by a long-term view and are rarely looking for a quick return. Broadband networks require significant investment, so this long-term view complements the REC business model.
In addition to serving the needs of the community, broadband brings additional benefits to RECs in the form of revenue diversification. Like telephone and cable companies that entered broadband to provide a revenue diversification strategy away from their core services, RECs can do the same.
Rising to the Challenge
There are great examples of rural broadband success stories. Rural telcos, cable companies, and wireless providers are delivering quality broadband service to thousands of rural communities. Unfortunately, though, these providers can't go everywhere. Thousands of other rural communities go unserved or underserved as a result.
Rural electric cooperatives are already in the business of providing electric services to many of these unserved and underserved communities. RECs can and should be a part of the rural broadband solution. Indeed, if the rural digital divide problem is ever to be truly solved, RECs will have to participate and could contribute to eliminating this national problem, once and for all.
Let's explore the possibilities for broadband where you live.

Image courtesy of flickr user Tom Gill.
Interested in publishing a sponsored post to Telecompetitor? Contact us or call 240-450-2161.