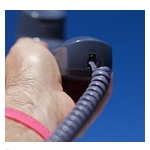 We've been following the rural call completion problem issue since mid- March 2011. Rural ILECs have brought the issue of rural consumers and businesses not receiving incoming calls to the attention of the FCC, demanding that it be addressed and soon. Support on this issue is growing with the National Association of Regulatory Utility Commissioners (NARUC) now chiming in.
In prep for its upcoming summer committee meetings, NARUC has proposed a resolution calling on the FCC to "…reaffirm its decision in its Call Blocking Declaratory Order, 'that no carriers, including interexchange carriers, may block, choke, reduce or restrict traffic in any way.'" Furthermore, NARUC says the "…FCC and State commissions take all appropriate actions to protect consumers by immediately addressing the call terminating issues that exist."
The issue has been led at the FCC by several rural telecom associations including, the National Telecommunications Cooperative Association (NTCA), the Organization for the Promotion and Advancement of Small Telecommunications Companies (OPASTCO), the National Exchange Carrier Association (NECA) and the Western Telecommunications Alliance (WTA).
Their latest filings on the issue revealed interesting data, including concerns that VoIP provider magicJack may be a rural call completion problem culprit. While no motive for this problem has been independently confirmed, logic suggests certain carriers are looking to avoid paying access and other interconnection charges to rural ILECs by not completing these calls. The aforementioned rural telecom associations have documented lost business for rural based businesses as a result of this issue.
Image courtesy of flickr user cogdogblog.