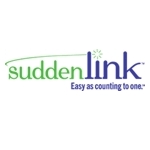 St. Louis, Mo. based Cequel Communications, which does business as Suddenlink, is acquiring NPG Cable, a division of St. Joseph, Mo. based News‐Press & Gazette Co (NPG). The rural cable MSO, with approximately 1.3 million residential customers, will acquire 83,000 subscribers with 210K revenue generating units from NPG for $350 million.
NPG's cable operations, operating under the name NPG Cable,  are located in St. Joseph, Mo.; Mammoth Lakes, Calif.; and several, clustered Arizona communities, including Flagstaff and Sedona, Lake Havasu and Kingman. They also have broadcast television and newspaper interests. NPG Cable offers a triple play bundle in some, but not all, of its markets.
"This acquisition is a solid fit with our existing operations and we have a proven track record of serving similar communities. We have great respect for NPG and its owners, the Bradley family, and look forward to working with them on the transition," said Jerry Kent, Suddenlink's Chairman and Chief Executive Officer.
Suddenlink says it can fund the transaction through "existing liquidity sources." The rural broadband merger and acquisition landscape is quite active, both on the traditional telco and cable fronts, with several deals announced in the past year.