The average amount that rural Americans spend on Internet services rose from $68 a month to $71 a month in the last year, according to a new report from Innovative Systems, a provider of software to support rural telecom operations.
Nearly two thirds of rural Americans bundle internet service with video. The average amount spent on a bundled internet and TV service is $121, up from $114 in 2022.
The findings were from a survey of 841 rural Americans. The study gathers information on broadband and video behaviors and is focused exclusively on consumers living in rural zip code markets.
The report also found that the percentage of streaming households in rural America has not changed much in the past 12 months, increasing slightly to 63% vs 61% in 2022.
Nearly one-third of all respondents said they would prefer a much faster internet speed and would be willing to pay for it, similar to the response in the previous year's study.
The survey about rural internet service spending also found that half of respondents have households incomes of $50,000 or more, the same level seen in 2021 prior to a drop to 40% in 2022.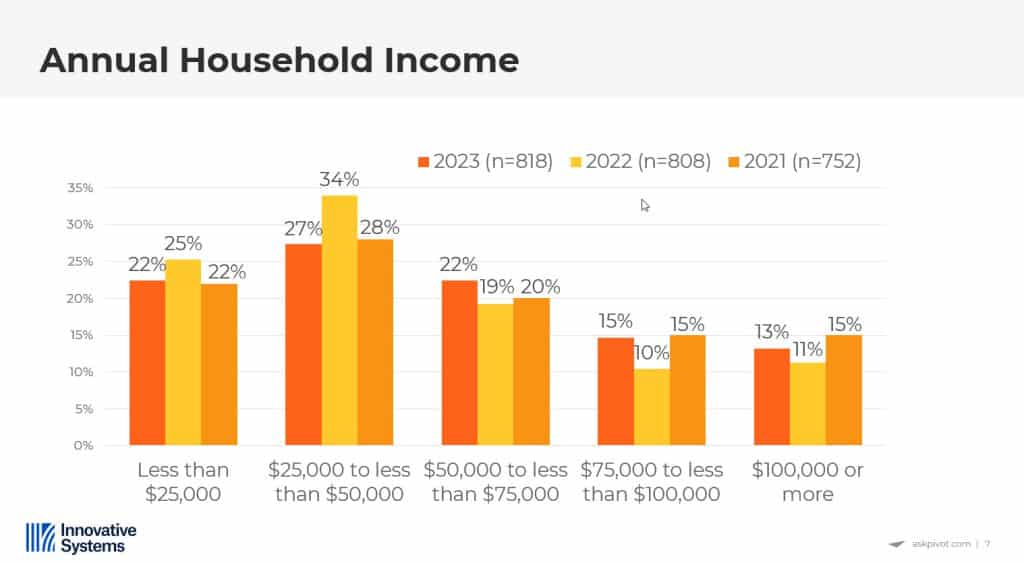 Though rural households are paying more for Internet, they are receiving higher speed, according to a report from NTCA — The Rural Broadband Association published in December.
In that report, researchers found that 49% of respondents subscribe to speeds of 100 Mbps or faster, a jump from 37% one year earlier. For the first time, services of 100 Mbps or faster speeds are more popular than services between 25 Mbps and100 Mbps.
Almost 37% of those surveyed subscribe to services between 100 Mbps and 1 Gbps, making it the most popular speed tier. Just over 31% subscribe to services between 25 Mbps and 100 Mbps.