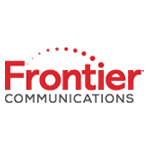 Citing unnamed sources, Bloomberg is reporting that Frontier is considering a sale of landline assets in California, Florida and Texas that the company acquired from Verizon. A Frontier sale of the Verizon lines would appear to be a rather desperate act aimed at improving the company's capital structure.
Why a Frontier Sale of Verizon Lines?
When Frontier purchased the Verizon lines in the three states for $10.5 billion two years ago, the deal appeared to be a good one for Frontier – and it probably was. More than half of the lines in those properties had been upgraded to fiber-to-the-home, making them more competitive with cable companies, who have seen big broadband share gains in markets where telcos haven't upgraded their infrastructure and can offer only relatively low broadband speeds.
The problem, according to Bloomberg, is that Frontier's debt level versus EBIDTA has been rising – at least in part because the company's landline revenue has been falling for five straight quarters. As we reported in November, some financial analysts believe the company could face bankruptcy.
A key concern on the part of those analysts is that Frontier is too reliant on its residential business. The purchase from Verizon did not include Verizon's enterprise business in the three states.
As residential properties go, however, the three Verizon states would appear to be far more valuable than other Frontier properties – and apparently that is the reason Frontier may be considering selling those lines, rather than other holdings. Bloomberg noted that prices for fiber assets such as those in the former Verizon territories have been rising.
As a Chicago resident, I can't help likening the situation to former Mayor Daley's sale of the city's parking meters to an outside firm – a stopgap measure that brought in some badly needed revenue but failed to address fundamental organizational problems and, in fact, may have made those problems worse in the long run.
It seems like there ought to be a better option for Frontier. I wonder if any readers have any ideas on that.