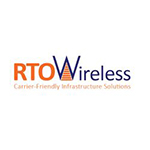 Microsoft today announced another rural wireless partner for its Airband broadband fixed wireless initiative. RTO Wireless, a company focused on rural wireless, will work with Microsoft to bring mobile and broadband fixed wireless service to rural areas of New York and Maine. The Microsoft RTO Wireless partnership aims to make service available to more than 290,000 people.
Microsoft RTO Wireless Plans
Microsoft RTO Wireless plans call for the partners to use TV white spaces and citizens band radio service (CBRS) technology. TV white spaces technology uses vacant low-frequency TV broadcast spectrum on an unlicensed basis in areas where it is not in use by license holders. The CBRS band includes unlicensed mid-band spectrum already available for use by network operators, as well as additional spectrum slated for auction that also will have an unlicensed component.
The Microsoft Airband initiative was launched just over a year ago with the goal of bringing broadband to two million rural Americans by 2022. Microsoft believes white spaces technology will be the most economical approach to bringing broadband to 80% of unserved or underserved rural Americans. Microsoft advocates using a mixture of fiber-to-the-home and fixed wireless for the most densely populated rural areas and using satellite for the most sparsely populated rural areas.
The Microsoft project apparently is just one of multiple projects RTO Wireless has planned. The company has committed to deploying more than $150 million in new wireless infrastructure in 2018, according to a press release about the Microsoft RTO partnership. In addition to TV white spaces and CBRS, the company uses LoRaWAN and traditional spectrum bands.
Other Airband network operator partners that have been announced to date include Declaration Networks Group, a relatively new company focused on broadband fixed wireless, and Packerland Broadband, founded in 2007 and also focused on broadband fixed wireless.
Microsoft told the FCC this year that it's working on 23 Airband projects in 15 states. Network operators would include major fixed-line operators, nationwide and regional mobile operators, rural cooperatives and wireless internet service providers, Microsoft said.
A Packerland executive told Telecompetitor that the partners were targeting speeds of at least 25 Mbps downstream and 3 Mbps upstream for their deployment in rural Michigan and Wisconsin, using white spaces and other technologies. That's the target speed for the FCC's Connect America Fund program and is likely to be the minimum target speed for all Airband deployments.
The Declaration Networks Airband project is in rural Virginia.
Airband is one element of a broader Microsoft rural initiative known as TechSpark that includes digital transformation initiatives for local businesses, digital skills and computer science education for high schools, career pathways through community college education and support for non-profit organizations.