"We need to be making hay while the sun is shining," said Shirley Bloomfield, CEO of NTCA—The Rural Broadband Association, addressing members and other rural broadband stakeholders at NTCA's RTIME conference in San Diego today, in a reference to all the attention and funding that is being focused on rural broadband.
Bloomfield threw down a challenge to wireless internet service providers (WISPs), cable companies and other types of providers that have been touting their rural broadband activities.
"It's time to take back that narrative," Bloomfield advised NTCA members.
"You are deploying fiber as quickly as you can get your hands on it," she said.
Noting that there are 85 new members of Congress, she said, "It's time to take your story up to Capitol Hill."
Bloomfield highlighted two new initiatives aimed at helping members make hay.
One is a partnership with fiber manufacturer Corning that will bring an "exclusive supply of connectivity solutions set aside for NTCA members."
Those offerings, she said, will be made available on a "first-come, first-served basis."
The other news is a partnership with Northwood Technical College for an online training program paired with apprenticeship training aimed at building a stronger workforce to support new broadband deployments.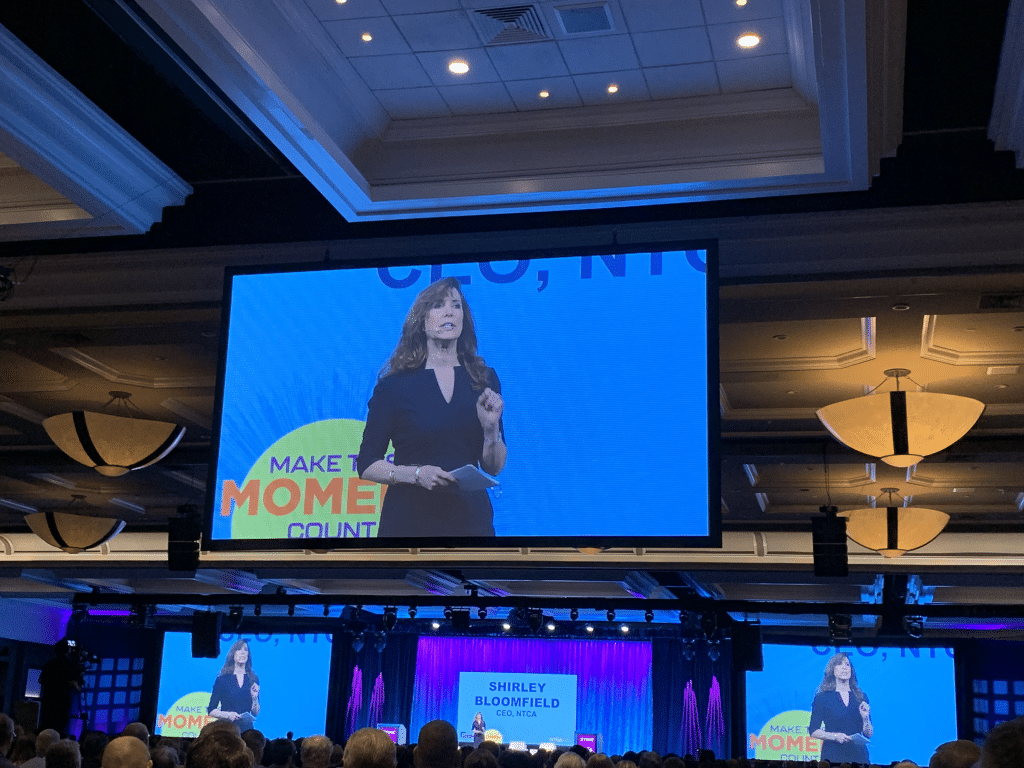 Bloomfield's other advice to members:
"Don't assume just because you're good that your community leaders know that," she said.
She invited members to let NTCA know if they are having key meetings so that NTCA can send them coffee mugs for those they are meeting with.
"There has never been a more important time for you to separate from the pack," Bloomfield advised RTIME attendees.