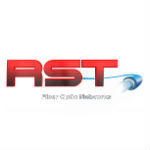 The latest gigabit network announcement comes from competitive carrier RST Global Communications. And there is a major difference between it and the other dozen or two gigabit network announcements that we've seen in the U.S. to date.
While most gigabit offerings are based on fiber-to-the-home, RST hopes to serve the entire state of North Carolina by using gigabit WiFi based on the 802.11ac standard for the final hop to residential customers, said company CEO Dan Limerick in an interview. That standard supports extended range as far as 3,000 meters, as well as symmetrical gigabit speeds, Limerick said.
Additionally RST plans to use a mesh network approach so that "the network perpetuates itself," Limerick said.
"We will put radios all across North Carolina, including rural areas," said Limerick.
RST already has beta tested the offering and based on that, Limerick said, "Once people see the connectivity and reliability we can provide, we think it's going to grow and steadily spread across the state."
RST has completed construction on a 3,100-mile 100 Gbps fiber backbone network across North Carolina and will be adding fiber laterals into individual communities that will provide backhaul connectivity for the gigabit offering. Additionally the company plans to offer service at speeds as high as 100 Gbps over landline infrastructure to business customers.
Limerick envisions working first with communities that are willing to work with RST to enable the company to install equipment on water towers and in other optimal locations. In addition to high-speed broadband, the company plans to offer services such as video security/surveillance, VoIP, uncompressed 4K television, smart grid connectivity and a la carte movies and programming.
When Telecompetitor profiled RST back in September 2012, the company planned to offer gigabit service over FTTH. But Limerick said the company changed plans when it realized that gigabit WiFi would be a viable and less costly option.
He added, though, that "as we see that hardwire for residential is needed or wanted, we will [deploy] it."
As Limerick explained, RST's WiFi service will function much the way that paid WiFi works in a hotel. Customers will receive a passcode when they enter payment information and will be able to cancel service at any time.
802.11ac networks have not been widely deployed because there has been a limited amount of equipment supporting it. But that is expected to change moving forward.
One company that has deployed 802.11ac is technology incubator TechPad in Blacksburg, Va.
RST Is one of two companies making gigabit announcements today. The other announcement came from cable operator Bright House Networks.