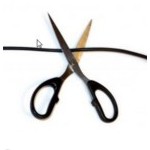 Incumbent pay-TV providers are worrying too much about incursions by newer, tech-driven OTT providers. Despite much talk about doing so, just 3 percent of pay-TV and OTT content subscribers in the US, Europe and Asia surveyed by entertainment discovery specialist Rovi Corp. have actually cut the cord on their traditional pay-TV services.
That doesn't mean growing numbers of traditional pay-TV subscribers aren't considering cutting the cord. Nearly 6 in 10 respondents (57 percent) said they had given ¨some¨ or ¨a lot of¨thought about doing so, Rovi highlights in a press release.
U.S. Video Cord Cutting
Furthermore, cord-cutters are more numerous in the U.S. as a percentage of the population than they are in other countries included in the survey. Seven percent of U.S. respondents said they had cut the cord on their traditional pay-TV service providers. Two percent was the corresponding statistic for respondents in China, France, Germany and India.
More than 7 in 10 respondents (73 percent) said they were ¨somewhat¨ or ¨extremely¨frustrated with their inability to find video content they enjoy. Furthermore, respondents spend an average 19 minutes a day searching for something to watch.
Fully one-third said they frequently find nothing worth watching. Another 7 percent said they turn off their TV or other device ¨every time¨ because they are unable to find anything worth watching.
Rovi also found pay-TV and OTT video viewers are willing to pay for entertainment programming…if they can find it. Two-thirds said that if they could find a better content discovery option they would be likely to extend their service contract, upgrade their service, or sign up with a provider if offered to do so. Half (51 percent) said they thought their service provider should put more into improving the customer experience by improving content search and discovery.
Globally more than 1 in 4 (28 percent) thought their content provider should do a better job of giving helpful TV program and movie recommendations.
Survey respondents are also interested in voice-based natural language help with content discovery, Rovi found. More than half (54 percent) said they would either "definitely" or "probably" spend an additional $1.99 per month for access to a new innovative voice command search feature.
"The ultimate goal for service and content providers should be to connect consumers to the entertainment programming that is most relevant to them at any given moment across a range of devices," Rovi SVP and GM of discovery Michael Hawkey was quoted as saying.
"Providers need to offer the same level of advanced usability that consumers now expect from any other web, mobile or social media service. Specifically, they stand to potentially gain increased revenue and happier customers by providing better search, recommendation, and voice-enabled discovery features."