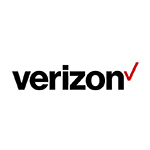 Verizon continued to outdistance competitors in mobile performance, according to a new mobile performance report from RootMetrics that looks at performance across all 50 states and the 125 largest U.S. metro markets for the first half of the year.
This is the 10th straight RootMetrics report that Verizon has led. The company led in five of the six categories measured, with AT&T matching Verizon for text performance. AT&T took second place in the five categories that Verizon led.
Verizon showed its biggest state-level improvement in the data performance category, where the company jumped from 35 to 42 awards, according to RootMetrics. AT&T improved as well.
Mobile Performance Report
Also advancing in RootMetrics statewide scores was T-Mobile, which doubled its award count since the last round of testing. T-Mobile totaled 32 awards, which was the carrier's highest total for any RootMetrics testing.
In metro-area testing, Verizon topped the list again, grabbing 602 outright or shared awards out of a possible 750. According to RootMetrics, Verizon continues to outperform the competition in U.S. metro areas with consistently fast speeds, growing the number of markets in which it delivers a median download speed of at least 20 Mbps from 71 to 106 in the first half of 2018.
T-Mobile is gaining better footing in metro-level competition, jumping from 301 awards to 454 during this round of testing. RootMetrics cited T-Mobile's network speed as the main reason for the improvement. The carrier provides fast median download speeds (20 Mbps or faster) in 101 cities and recording the fastest median download speed of any network at 61.6 Mbps in Flint, Mich.
"Today's mobile world is noisy, and consumers are bombarded with carriers claiming they offer the 'best,' 'fastest,' or 'most reliable' service; but mobile performance isn't black-and-white," said Doug King, RootMetrics director, in a prepared statement. "A top-notch mobile experience for one consumer in downtown Los Angeles may not translate for another in a suburb outside of Indianapolis. The key is in understanding where each mobile network excels – both in terms of geographical location and the aspects of the mobile experience that matter most."