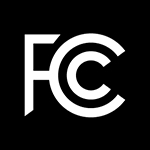 As expected, the FCC at today's monthly commission meeting voted to reverse Net Neutrality guidelines that have been in place since 2015 – a victory for broadband providers who say it will enhance their ability to invest in their networks, but a move that consumer groups have vociferously protested.
The meeting initially appeared to be a calm one despite protests outside about the anticipated Net Neutrality reversal. But the calm was disturbed when the meeting room was abruptly evacuated shortly before the Net Neutrality vote was expected. FCC Chairman Ajit Pai said the room evacuation was made on the advice of Federal Protective Services but did not provide additional details.
As part of the Net Neutrality reversal today, the commission also reversed another action taken by a previous FCC administration in 2015: The commission today reclassified broadband as a less heavily regulated Title I information service, rather than a more heavily regulated Title II telecommunications service.
The 2015 actions attempted to solve problems that did not exist, said Pai at today's FCC meeting. "The Internet was not broken" and "by returning to the light touch Title I framework we are helping consumers and promoting competition," he said.
Not all commissioners agreed. The Net Neutrality reversal was adopted in a three-to-two vote, with Commissioners Mignon Clyburn and Jessica Rosenworcel dissenting.
FCC Net Neutrality Reversal
While FCC meeting attendees generally are specialists and media, today's Net Neutrality vote attracted a broader audience – and comments from FCC secretary Marlene Dortch suggested the commission believed some attendees might attempt to disrupt proceedings.
"Members of the public are invited to observe, which includes attending, listening, and taking notes but does not include participating in the meeting or addressing the commission," she said. "Actions that purposely interfere or attempt to interfere with the commencement or conduct of the meeting or inhibit the audience's ability to observe or listen to the meeting, including attempts by audience members to address the commission while the meeting is in progress, are not permitted."
Several years ago, non-traditional meeting attendees heckled the FCC's previous chairman Tom Wheeler when he introduced Net Neutrality rules that some people thought were not strong enough. But perhaps because of Dortch's admonitions and despite the brief room evacuation, today's item was adopted without any shouts or catcalls from the crowd. Indeed, attendees laughed several times while the Net Neutrality item was discussed, including when Commission Michael O'Rielly noted that one person who filed comments on the proposed action said O'Rielly looked like a potato.
Clyburn and Rosenworcel voiced many of the concerns that Net Neutrality advocates have raised, however.
Today's actions, Clyburn said, are "legally lightweight," "consumer-harming," and "corporation-enabling." The order adopted today, she said, should be called the "Destroying Internet Freedom Order."
"The majority of Americans are in favor of keeping strong Net Neutrality rules in place," Clyburn argued.
Broadband providers argued just yesterday that it is in their own interest to comply with Net Neutrality, also known as Open Internet, guidelines because the companies are more profitable when they do so.
But according to Clyburn, one broadband provider already removed wording from its website stating that it would not offer paid traffic prioritization to content providers – a practice that was prohibited under the now-defunct Net Neutrality guidelines.
Commissioners supporting the Net Neutrality reversal argued that the Federal Trade Commission would be able to address any concerns on the part of smaller web companies that might be harmed by larger competitors paying for prioritization. Broadband providers also have argued that it is more appropriate for the FTC to have that responsibility because that agency also would handle complaints about other elements of the internet ecosystem, including internet giants such as Amazon and Google.
But Clyburn and Rosenworcel argued that the FTC would take too long to respond to complaints about harms caused by broadband providers' traffic policies.
FCC actions today took the form of a declaratory ruling, report and order, and order.
Consumer groups are expected to take legal action against today's Net Neutrality reversal.