Roku announced the U.S. release of its beta Xfinity TV app Jan. 31. The trial Roku Xfinity app includes an enhanced viewer guide that incorporates graphics, personalized recommendations and detailed information that makes for easier content searching and discovery, Roku's Andrew Ferrone highlights.
The Roku-Comcast beta app release provides further illustration of the alternately competitive, collaborative relationship between OTT tech-driven video services providers and incumbent cable pay-TV companies. Roku's beta Xfinity app delivers content to Roku users' devices via Comcast's secure, private managed network. In addition to live TV and VOD, viewers can store DVR recordings in the cloud and stream them any time.
Roku Xfinity App
Initially, Roku is offering the Xfinity TV beta app to customers with Roku TV and all Roku players released in the last couple of years. That includes Roku Express, Roku Express+, Roku Streaming Stick (model 3600), Roku Premiere, Roku Premiere+, Roku Ultra, Roku 4 (model 4400), Roku 3 (model 4230 and 4200), and Roku 2 (model 4210).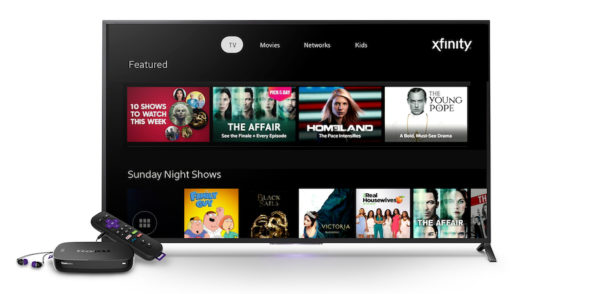 The OTT streaming media specialist adds that it intends to expand support to additional Roku players throughout the beta as the official launch process progresses.Roku and Comcast are soliciting feedback from Xfinity beta app users in order to tweak and improve the app and Comcast-Roku experience with an eye towards a full commercial launch later this year, according to Ferrone.
Comcast has made a couple moves of late to embrace new distribution models and OTT integration. They recently integrated Netflix into their X1 platform.
In late November, Comcast also announced that integrating Sling TV into X1 will bring DISH's OTT service into millions of Comcast customer homes. A Sling TV spokesperson confirmed to Telecompetitor that the full Sling TV channel line-up will be available on X1.
Sling TV's Orange and Blue packages features traditional linear cable networks like ESPN and HBO. Sling currently provides 425 channels, of which 320 are multicultural networks in 21 different languages.