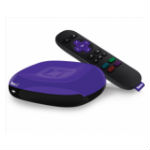 Roku streaming media players were owned and used by 37 percent of broadband homes in the United States as of the first quarter of the year, according to media player market share research from Parks Associates. Roku has extended its lead among streaming media players, researchers said.
Roku increased from the 33 percent it hit during the first quarter of 2016, according to "Reinventing CE: Transforming Devices to Service Platforms."  Price is a key to Roku's success, according to Parks Senior Analyst Glenn Hower. "Roku emerged early as a U.S. market leader for streaming media players, and the company has held firmly to that position," he said in a press release. "Higher-priced devices, such as the Apple TV, have not been able to keep up with low-priced and readily available Roku devices, which can be found at Walmart for as low as $29.99."
Media Player Market Share
The other manufacturer to get good news in the report was Amazon. The report found that Amazon Fire TV moved from a 16 percent to 24 percent market share. That enabled it to move ahead of Google Chromecast and into second place. The Google entry holds 18 percent of the market. Apple now holds a 15 percent share.
Parks found that 45 percent of U.S. broadband households own a smart TV, that 15.6 million smart speakers with personal digital assistants were sold last year and that almost half of broadband households own a gaming console.
The number of connected TVs is growing and Roku is leading the charge. eMarketer says that 38.9 million Americans will use a connected TV device at least once per month in 2017.
Roku says at the end of June that it had reached the 15 million subscriber mark. That represented a 43 percent increase over the year-ago period.