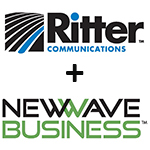 Updated later January 12
Arkansas-based rural network operator Ritter Communications has reached a deal to interconnect its network with that of NewWave Communications, the nation's 14th largest cable company, which provides communications services to residential and business customers in parts of Arkansas, Illinois, Indiana, Louisiana, Mississippi, Missouri and Texas.
The Ritter/ NewWave Deal
The Ritter/ NewWave deal is the latest of several similar deals that Ritter has made over the last year. In early 2015, the company made an interconnection deal with Tennessee-based iRis Network and built a regional fiber network with Missouri-based Fidelity Regional Fiber Network that provides both companies with on-ramps and off-ramps at various markets along the route. Ritter has been pursuing the business and wholesale market, and deals such as these enable the company to better serve customers that need to interconnect locations within and outside of Ritter's serving area.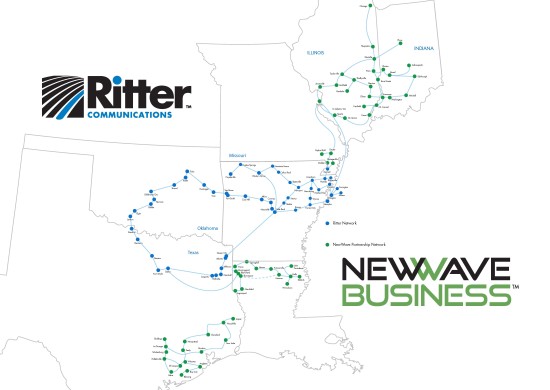 "Throughout the entire process, customer convenience was a top priority," said Ritter Communications President Alan Morse in a press release announcing the NewWave deal. "In the agreement, we have outlined ways to limit the number of channels our customers have to go through to only one vendor for both billing and support – creating more efficiency and better customer service for all our wholesale customers."
In previous conversations with Telecompetitor, Ritter management has touted the company's ability to connect with other carriers using Ethernet network-to-network interfaces, which can speed the process of interconnecting networks at speeds above TDM rates. Ritter also highlighted its direct connection to Internet exchange points and direct connections to content providers such as Netflix, Hulu, Amazon, Limelight and Google.
The Ritter/ NewWave release doesn't state whether capabilities such as these are part of the new interconnection deal and a Ritter spokesman did not immediately reply to an inquiry from Telecompetitor. But it would seem likely that such capabilities would be part of the deal. We will publish an update whenever we hear back from Ritter.
Update- A Ritter spokesperson got back to us to say that the company will interconnect with NewWave using Ethernet NNIs.