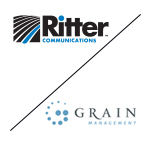 A majority stake in regional carrier Ritter Communications is to be sold to private equity firm Grain Management, according to an announcement today. Ritter Communications corporate parent E. Ritter and Company will maintain a minority stake and will continue to serve on the Ritter board.
Based in Jonesboro, Arkansas and operating since 1906, Ritter operates a regional network with major operations in Arkansas, Missouri and Tennessee. According to Ritter's website, the company also operates a 3,000-route mile fiber network that touches 11 states. Ritter leadership points to its ongoing growth objective, with this Grain partnership helping them better achieve it.
"Our partnership with Grain Management will allow us to accelerate hiring and the expansion of our fiber network plans," said Alan Morse, Ritter Communications president, in a prepared statement. "We have demonstrated we know how to grow the business."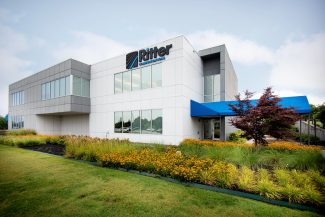 The company reports over 45K customer relationships, including residential and business. Post the Grain Communications investment, the Ritter brand is expected to be maintained.
Grain Management is a private equity firm with a major focus on the communications industry. The firm is increasingly attracted to tier 2 and 3 carrier investments, having recently acquired Great Plains Communications of Nebraska and private network operator WANRack of Kansas. With this continued investment activity, one could assume more similar type deals are on the horizon.
"Ritter has exceptionally strong growth momentum," said Grain Managing Director Chad Crank in a press release. "We look forward to elevating that trajectory even further with Grain's in-house knowledge and extensive track record in this industry, as well as our quantitative approach to value creation."
Ritter had recently announced an investment in an $8 million regional data center and a $7 million fiber expansion project into Hot Springs, Arkansas. According to the deal press release, Ritter has invested over $100 million in network expansion projects over the past decade.
"Our goal was to secure the company's future by bringing in a majority investor and partner with industry expertise and a proven history in the communications sector; the Ritter family will retain positions on the board and continue to be involved," said Ronda Ritter Ray, lead family director and fourth-generation Ritter family shareholder in the deal press release. "The business still represents a substantial portion of the E. Ritter and Company portfolio and our family is proud to see the company continue to use the Ritter brand that has served Arkansas communities for generations."
The transaction is subject to customary regulatory approvals and is expected to close in 4Q 2019. Terms of the transaction were not disclosed.