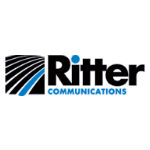 Ritter Communications is joining the ranks of telecommunications service providers who are using virtual visits technology to serve customers without entering their premises during the COVID-19 pandemic.
Carriers, large and small, are now using this virtual visits technology which all follow a similar strategy. They all enable technicians to remotely use a customer's smartphone to provide "eyes" for that technician to do such things as check equipment for flashing lights or improper setup; assist with first-time installation of new services without an onsite visit; and identify cabling issues with routers, modems, set top boxes and other equipment.
"Our remote tech support tool eliminates customers having to try and describe the lights that are blinking or the ports that cables are plugged into," Jeff Kulas, Ritter's vice president of Customer Experience, said in a press release. "Our technicians can see, through the customer's phone or tablet, what's going on. The customer can also send a photo, and we can even send visual directions back to the customer—such as with an arrow marking the correct port for a cable."
The process for these virtual visits is simple. A link is sent via text to a customer's phone. He or she clicks the link to start a live video session or take a photograph. It's done in the browser, so no app is downloaded.
Ritter Communications can offer this virtual visits technology to the 92 communities and more than 45,000 subscribers it serves across Arkansas, southeast Missouri and west Tennessee.
Telecommunications companies are scrambling to deal with the pandemic in a manner that may pay dividends once the crisis subsides. Since the emergency began, larger carriers like Cox, Verizon and TDS Telecom, among others, have put virtual visits technology similar to Ritter's in place.
Indeed, the pandemic likely will be a proving ground for determining best practices for such approaches. The upside may be significant. Virtual visits can cut fuel consumption, reduce the size of fleets that must be maintained and cut the "windshield time" that is wasted sending technicians to subscriber locations.