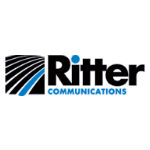 Arkansas based independent broadband carrier Ritter Communications is buying Tennessee based Millington Telephone and Millington Cable, both of which provide services to 20K residential and business customers in several Tennessee communities. The move illustrates a growing consolidation trend among smaller broadband and cable carriers, particularly throughout the southesast region of the U.S.
Ritter currently serves 25K customers in several Arkansas communities and the Millington properties are in close proximity to Ritter's current footprint. "This venture has strategic significance for Ritter's long-term growth goals," said Ritter Chairman and CEO Dan Hatzenbuehler in a press release. "It increases our customer base, strengthens existing relationships and improves our competitiveness and service offerings."
Terms of the deal were not disclosed and closing is subject to regulatory approvals. Millington Telephone Company and Millington CATV were advised by JSI Transaction Advisors, LLC, and Ritter Communications was advised by Charlesmead Advisors, LLC.
Ritter is aggressively expanding their business through acquisition and expansion. They just completed a fiber overbuild of Jonesboro, AR to target the SMB and Enterprise sectors and have acquired several other companies in the past five years.
Southeast Consolidation Trends
The consolidation trend highlighted by this transaction seems to be more pronounced in the southeast region of the country. Besides Ritter, other companies based in this region are active in the consolidation trend, either through mergers and acquisitions, or through resource sharing ventures.
WK & T Telecommunications and Ben Lomand Connect, both of which are based in the southeast recently launched Telecom Management Services (TMS), a new company devoted to bringing scale and efficiencies to smaller telecom service providers. TMS accomplishes this mission through the acquisition of small broadband carriers and through providing a variety of outsourced management and technical services to carriers throughout the southeast.
"The southeast has more attractive fundamentals and comparatively attractive demographic trends," Frank Gallagher, managing partner of Charlesmead Advisors, told me in a phone interview. Gallagher advises clients on telecom M&A activities. "The national broadband plan will force consolidation on this industry and once we emerge from the overall economic slump, we'll see more activity."
There are certainly other examples of similar approaches throughout the country, but the activity in the southeast could be seen as a harbinger for the broader independent telecom industry. "This industry has pretty much been frozen for the past four years, but as we start to see more regulatory clarity, we'll see more deals," says Gallagher.