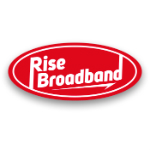 Rise Broadband, the company formerly known as JAB Broadband that is playing the role of broadband wireless consolidator, said yesterday that it plans to deploy fixed broadband wireless equipment based on LTE, beginning initially in the Joplin, Missouri area.
"What we get is a much higher level of capacity to offer greater speeds and higher usage thresholds," said Jeff Kohler, Rise Broadband co-founder and chief development officer, in an interview. "And we leverage worldwide research and development that has gone into LTE."
Until now Rise Broadband, like many other wireless ISPs, has deployed equipment based on TDMA and OFDM technology, Kohler said. In comparison with that equipment, the LTE-based equipment initially will support twice the speed and ultimately more than four times the speed, according to a Rise Broadband press release. The company says the LTE fixed wireless broadband technology will support speeds of up to 50 Mbps residentially and up to 100 Mbps for commercial customers.
Rise Broadband LTE Fixed Wireless Plans
Rise expects to use fixed LTE more broadly moving forward, Kohler said.
The LTE fixed wireless equipment that the company plans to use will support voice as well as data service – and that makes it well suited for use in the deployments that the company will be making that will be funded, in part, through the FCC's Rural Broadband Experiment program. Rise won $16.9 million to bring broadband and voice to parts of price cap carrier territories lacking Internet access at speeds of 4 Mbps downstream/ 1 Mbps upstream or higher.
Kohler said he anticipates that Rise will use the LTE fixed wireless technology for those deployments. The company has not yet broken ground as it only recently received its first funding tranche, Kohler explained.
Rise Broadband also would appear well positioned to bid to obtain Connect America funding to bring broadband to unserved parts of price cap carrier territories where the incumbent declined the funding. The FCC plans to conduct a reverse auction and to award funding to the service provider that bids to deploy service at the lowest level of support.
Kohler said he expects the auction to occur in late 2016 or early 2017 and that Rise is "looking closely" at the possibility of participating.