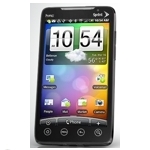 A researcher at the University of British Columbia has come up with an interesting idea that could help ensure mobile calls go through in the event of a disaster, reports UPI.
The idea is to use TV or radio broadcast spectrum when traditional cellular spectrum becomes congested during an emergency. The technology would work by changing the shape of wireless signals so they can be transmitted on radio or television frequencies without interfering with traditional broadcast signals.
Mai Hassan, a doctoral student at University of British Columbia, envisions wireless devices that would use smart antennas with beam steering that would operate in traditional cellular bands but could also be easily reconfigured to use broadcast spectrum bands, UPI reports.
This would be a valuable capability if it works – and not just from a public safety perspective. Assuming the idea is feasible, it could have some other interesting implications.
First, the steerable antennas might be useful for some other purposes as well. For example, it would appear that it could help support spectrum sharing between government and commercial users in other spectrum bands – an idea the government appears quite interested in pursuing.
More problematically, there are already a lot of contenders for TV broadcast spectrum – and this adds yet one more to those options. Among the contenders are fixed wireless broadband that uses vacant TV channels, or "white spaces," on an unlicensed basis, as well as an alternative option that uses licensed TV broadcast spectrum.  Additionally several companies also are talking about building mobile broadband networks using low-power TV spectrum that operates in the same spectrum band as the other options.
Meanwhile, as the various stakeholders vie for the use of the broadcast airwaves, the government is getting set to auction off some of the TV spectrum to network operators for mobile broadband use.
Perhaps the biggest challenge to Hassan's idea will be on the business and public policy side rather than on the technological side.