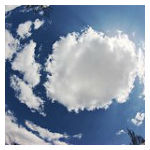 U.S. and U.K. telecom providers are dropping the ball when it comes to cloud-based software-as-a-service (SaaS) opportunities among SMB customers, according to a new market analysis from cloud services marketplace provider BCSG. The researchers argue that telecom SMB cloud growth should be stronger, contrasting telcos' experience with that of SaaS vendors whose business is growing significantly. BSCG has estimated the SMB cloud services market could be worth as much as $22 billion to U.S. and U.K. telecom companies.
Cloud-SaaS software vendors such as Xero, which provides accounting software, and retail e-commerce software platform provider Shopify each added hundreds of thousands of paying SMB users last year, BCSG highlights in a press release.
Many telcos, meanwhile, are struggling to generate new revenues in the same market segment. The main reason? They haven't instituted best practice models that accurately reflect SMB customers' needs, BCSG says.
Why Telecom SMB Cloud Growth is Lagging
Various factors may have prevented telecom SMB cloud growth from meeting its full potential, which BCSG summarizes as follows:
Properly understand the customer and their needs. In a market where growth comes from mass adoption, a more considered and targeted approach is required which segments the customer base and designs marketing activity around their specific requirements;
Develop effective customer journeys. Ensure good awareness and understanding of the needs and solutions before sale through to supporting and educating the customer on how to achieve success with the products afterwards;
Make sure the reasons why a SMB should purchase from them are clear. Cloud products and services are often treated as silos, and the true value of joined up digital solutions are not communicated to the customer;
Use appropriate tools to engage the customer, including making use of marketing automation and analytics tools;
Build and launch their services in the right way, often preferring a "big bang" all-customer, all-products, and all-channels approach, rather than launching more instructive small, test, learn and scale initiatives.
"Multiple reports and research – including our own – shows there's huge, latent opportunity for . . . operators to generate substantial new revenues from cloud services provision,¨commented Alan Marsh, BCSG product and marketing director. ¨While telcos have had some success selling to tech-savvy 'early adopters', SMBs in the mass market are less willing and able to find their own way."
Telcos aren't fostering awareness and enhancing SMB customers' understanding and appreciation of the value of cloud-SaaS offerings at the early stages of customer engagement, BCSG continues. ¨Understanding and building engaging, multi-channel customer journeys that span the full customer lifecycle will be key to unlocking the potential from this sector," Marsh added.
BCSG goes on to list several steps telcos can take to address these issues. They include:
Launching microsites that present educational content and support specifically for SMB cloud-SaaS offerings; and
Providing customer analytics, CRM and marketing automation tools, and easy-to-use e-commerce sites that facilitate service selection and registration.
BCSG has launched a cloud management platform that offers telcos the ability to develop and deliver cloud services that can be sold through resellers.