With COVID-19 cases and hospitalizations rising, consumers are willing to share smartphone data for contact tracing purposes if privacy protections are offered, according to a new smartphone contract tracing report from Parks Associates.
However, the willingness to provide the smartphone data varies greatly depending on age group. While nine-in-10 U.S. heads of household are willing to share the information, only 63% of those over age 65 are. Those figures are assuming privacy protections are offered. If not, the figures likely would be far lower, though the report only asked about sharing the data with privacy protections.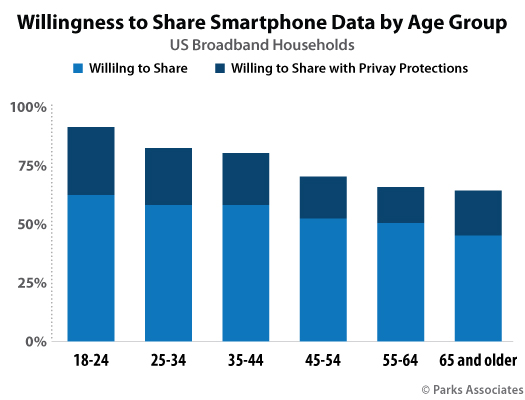 The report also said that higher income households and those with higher levels of education are more likely than those at the other end of the spectrum to share their data. The research also found that racial minorities are more willing to share smartphone data than are non-Hispanic whites.
"As COVID-19 continues to spread, more people will know someone who has contracted COVID-19, which will likely increase their willingness to share smartphone data," said Jennifer Kent, Parks Associates senior director, in a prepared statement about the smartphone contact tracing research. "Already 93% of US broadband households report lifestyle changes to limit the spread of the disease, so smartphone data in aid of contact tracing gives consumers an opportunity to take an active role in combating the virus."
The COVID-19 pandemic has had far reaching implications on the broadband industry, accelerating many trends that were already in play.